A horsemen times four
"In dramatic lore they are known as, destruction pestilence, famine and death. These are only aliases. Their real names are: Terror, Bewilderment, Frustration and Despair guaranteed by Jack Daniels, Jim Beam, Ernest and Julio Gallo.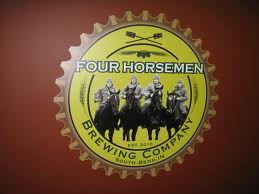 The terror of being conquered by a more powerful foe, it was too much for us alone, there was one who had all power that one was God, may you find him now!
Action cures fear, inaction creates terror.
Douglas Horton
Life often time's is regular and mundane, punctuated with moments of shear terror, exquisite joy and sharpness of pain only to confirm that we are all but alive and slightly insane.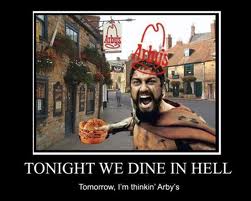 We were bewitched bothered and bewildered, if we were powerless then what were we suppose to do all exists seemed blocked off and the walls of our well dug ditch had become a bottomless pit as the stone we once rolled turned and rolled back upon us in a wilderness of doubt.
Much unhappiness has come into the world because of bewilderment and things left,  unsaid, unsought and then undone
So, so many times we tried to do it on our own, rarely have we seen a person succeed who insisted on following their own path and the result was nil. Frustration stalked our every misstep we had replaced bright hope with the dark valley of fear and there seemed to be no right answer, and no way out neither far nor near.
All that is necessary to break the spell of inertia and frustration is to – act as if it were impossible to fail Dorothea Brande
I was an accomplice in my own frustration. Peter Shaffer
I've come to believe that all my past failure and frustration were actually laying the foundation for the understandings that have created the new level of living I now enjoy Tony Robbins
The stupid will neither forgive nor forget
The naive will forgive and forget
The wise will always forgive and never forget      (We will not regret the past or wish to shut the door on it…)
The further down the scale we have gone; we will see how our experience can benefit others. (The further down the scale the greater the ability, the wisdom and the  knowledge, to be of help)
The bigger the sinner the greater the saint.    
Every saint has a past and every sinner has a future. Oscar Wilde
We would go on to the bitter end, losing all hope of redemption and not having any idea where or when we could to find it. The despair of pitiful demoralization was dimly lit with the lie of relief from the shaft of oblivion that leads to the gates of insanity and death ever  fueled by the tankard of self-pity and the stiff chaser  loop of immobilizing resentments,  regret and fear.
But he who dies in despair has lived his whole life in vain. Theodor Adorno
But what we call our despair is often only the painful eagerness of unfed hope. George Eliot
A Conestoga covered wagon was stuck in the mud in the middle of the Missouri river holding up  miles of an anxious fleeing caravan. Brigham Young in charge of the trek was asked by the driver to offer a prayer that they would be delivered by providential intervention, Brother Young a prophet to his people and a consummate man of action responded  "whip those horses, we will pray in thanksgiving  when we crossover to dry land"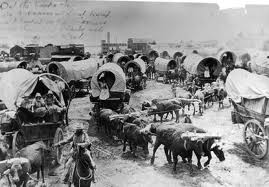 We are saved by grace after all that we can do, not after all that we can talk, not after all that we can think, not even after all we can pray. The magic word in A.A. is Action and more Action for faith without works is dead.
See you on the radio
RumRadio.org
Joseph