FOR EVERY CORRECT ANSWER THERE IS ALWAYS ANOTHER QUESTION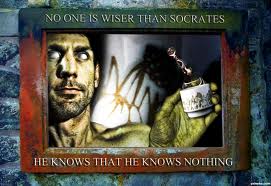 WHO WERE BILL WILSON AND DR. BOB'S SPONSORS?
Bill Wilson and Dr. Bob were A.A.'s cofounders. Ebby Thatcher was Bill Wilson's sponsor, and Bill Wilson was Dr. Bob's sponsor. Bill and Ebby first met in 1911 when Bill was about fifteen. Ebby explained to a still-drinking Bill Wilson in 1934 how he had gotten sober in the Oxford Group. That meeting across the kitchen table in Bill's home ultimately led him to the Oxford Group and then to sobriety.
Father Ed Dowling was Bill's spiritual sponsor and it was with Father Ed that Bill took the Fifth Step. Dr. Sam Shoemaker, an Episcopal priest, also served as a spiritual advisor to Bill.
IS IT OKAY TO CHANGE SPONSORS?
So we change sponsors
Time to change sponsors
You can change sponsors
Again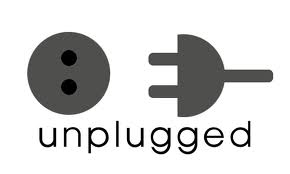 Yes, it is. You can change sponsors whenever you want. All sponsorship is temporary, either for a day or for a lifetime or anywhere in between. However it might be wise to consider your reasons for wanting to change. Examine your motives; are you trying to avoid facing something you don't want to face? Ask yourself– is this yet another attempt to avoid doing the hard work of recovery? Are you still trying to find an easier softer way? Take a sheet of paper and list your reasons for wanting to change sponsors on one side of the page. List your reasons for not changing sponsors on the other side. Weigh the reasons for and against then make your decision, yea, or nay then pray to God. If the answer was correct, you will have clarity of thought and a good feeling. If your answer was wrong, you will have stupor of thought and an uneasy feeling. Then follow your intuition. You will intuitively know how to handle the situation.
Give serious thought to not changing sponsors if you are leaving your sponsor because your sponsor is pressing you on an issue that you don't want to face, or because you sponsor knows you too well.
HOW IS A SPIRITUAL ADVISOR DIFFERENT FROM A SPONSOR?
My spiritual advisor is the Oracle of Delphi; after reading the appropriate entrails she has concluded that if I don't get busy working the Steps, I am screwed.
Some Twelve Step members choose a non-addicted spiritual advisor who they think is especially qualified to help them with the spiritual aspect of their program. They work closely with them, just as they would with their primary sponsor, but their focus is on spiritual development. In essence, these spiritual advisors function as spiritual sponsors even though they are not members of a Fellowship.
Because Twelve Step programs are fundamentally spiritual, it is impossible to separate the spiritual from the work we do with our primary sponsor (unless we are atheists or agnostics closed to the idea of developing spiritually). For that reason, many members never choose a spiritual sponsor, relying on their primary sponsor instead. Dr Bob is an example.
IS IT POSSIBLE TO HAVE MORE THAN ONE SPONSOR
If I have a room full of sponsors surely I can find one that will agree with me.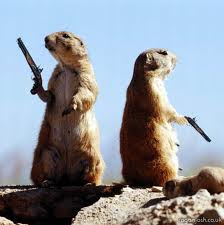 In theory, it is. The problem with a dual sponsor arrangement is the temptation to play one sponsor against the other. A sponsee may seek different suggestions from each sponsor and choose the one that they prefer as a rationalization for action or even worse inaction.
Sponsorship creates an honest, intimate, trusting relationship built up over time that serves a single purpose: to help us stay sober by working the Twelve Steps and applying their principles in all our affairs. If we have that kind of relationship with a sponsor, we won't need more than one. Sponsorship is not the same as friendship, although it has some of the same elements as friendship. As has been said, I have lots of friends, but only one sponsor.
Before choosing a second sponsor, examine your motives. Has your sponsor moved to another town?  Has your sponsor's life changed in such away that they are no longer available (traveling more or new family responsibilities, his parole has been revoked)? Are you thinking of changing sponsors and want to give the new candidate a test drive to see if it's a comfy ride? These reasons may be valid for considering a second sponsor. Members with long-term sponsors often keep those sponsors when they or their sponsor moves to another town. They may then get a second sponsor in the same town. Sometimes people are put in our lives for a day, for a season, or for a life time. Part of sobriety is knowing when you have to let go and move on, even with a sponsor.
On the other hand, are you taking on a second sponsor to create confusion or to avoid having to do the hard work your primary sponsor is pushing? Are you trying to hide by telling parts of your story to different sponsors, but not showing anyone the complete picture? Are you looking for an easier softer way? If so, bucko, you're still trying to do it your way.
CAN SOMEONE IN ANOTHER TOWN SPONSOR ME
THREE PUFFS OF SMOKE SIGNAL AN EMERGENCY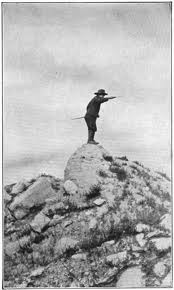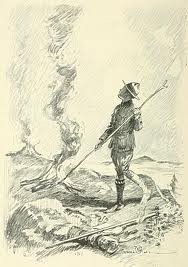 I personally do not agree with long distance sponsorship, only perhaps in the most unusual or dire of circumstances. When local personal contact with someone able to sponsor in A.A. cannot be made or during a sudden relocation while in the middle of serious step work and then only until a timely transition can be made. The face to face communication between a sponsor and a sponsee is both rewarding as well as necessary. Most communication is non verbal (I can't hear what you're saying because your actions are too loud). The internet has suggested internet sponsorship. I have not as of yet participated in this format so until I do, I can not say for sure. My gut feeling is wherever and whenever possible, one on one is the most productive and the most rewarding and the most edifying for both the sponsor and the sponsee.
HAVING A SPONSOR OUT OF TOWN IS LIKE WINKING AT A PRETTY GIRL IN A DARK ROOM, YOU'RE THE ONLY ONE WHO KNOWS WHAT YOU'RE UP TO
Mr. Five by Five has suggested these tools:
We need to physically meet with our sponsors regularly. The early warning sign of slippage is most appropriate to the nose.
It is difficult to work the Steps from a remote location. Eye to eye, hand in hand, it might not be love, but we do the best we can. Certain Steps, in fact require a sponsee and a sponsor to be together. Old timers or newcomers, one thing is always true, we never stop working the Steps: it's what sees us through. If you're not working the Steps you might be sober but you're not in recovery.
Sometimes our mirror dulls with age. A new sponsor is like a fresh coat of paint. We get that new look as well as a new perspective on ourselves as well as our program. This also helps to avoid "restus laurelits".
A new sponsor; another word for new is review. We review the Twelve Steps and how we have or have not worked them. This review can help us in pinpointing the weeds or the jungle of inactivity.
There is a popular notion of the legend of the unicorn sponsor or the romance of the soul mate sponsor and from the popular song title "My One and Only Sponsor" because I am just so special. Remember if you're one in a million there are seven thousand just like you. We are not so special that only one in the world is right for us. We need to be willing to go through the process of opening ourselves up once again to another human being.
HOW DO I FIRE MY SPONSOR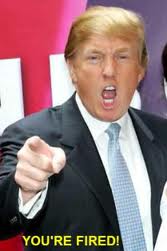 Donald Trump
Severe all communications; turn right when your sponsor turns left. Your sponsor will get the hint when you refuse to make eye contact. Start a fight with a war of words, let him know who's right and then you can leave in a huff. Alas, these ploys are just not us anymore. We go to our sponsor with love, respect and the utmost courtesy. They have given of their time and talents freely for our well being and growth. We make an appointment to discuss the reasons for our decision. We attempt to access the humility that so often eluded us.
Some of the reasons for changing sponsors-
Identified some basic incompatibility (such as personality clash, intolerance or not open to new horizons)
You have outgrown your sponsor
A sponsor becomes possessive or controlling
A sponsor has betrayed their trust (such as revealed a confidence or have taken advantage of the relationship in some way)
You or your sponsor has moved to another town
You find someone you can work with more effectively
Your sponsor has gone out ( he saved you the trouble and fired himself)
IT"S LIKE MAKING A DENTAL APPOINTMENT, IT ONLY HURTS WHEN YOU SMILE
If you're changing sponsors because of something negative about your sponsor, make an appointment to discuss your reasons for changing. By doing so, you will help your sponsor examine their own behavior. You will also get to practice being honest and living up to your responsibilities. Regardless what your sponsor has done lately, your sponsor has been a help to you in the past. You owe your sponsor the courtesy and respect of saying good-bye and formally releasing them from their sponsorship role.
If you don't have the courage to formally end the relationship, you can of course, simply not call your sponsor anymore. This method is not recommended and indicates a lack of recovery and maturity. Ultimately, a good sponsor will confront you on this behavior, and the issue will come to a head anyway. But the ending will be less satisfactory to all parties concerned.
WHY DO I NEED A SPONSOR IF I'VE BEEN IN RECOVERY A LONG TIME
MY ORIGINAL SPONSOR IS METHUSALA; DOES THAT GIVE YOU SOME IDEA?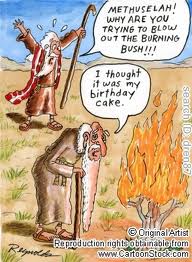 No matter how long you've been clean, sober or in recovery, you never stop working the Steps. To trudge or not to trudge that is the question. To trudge means to walk with purpose, Step by Step, one day to the next. And you need another person to help you work the Steps, even when you're an old timer.
There are other reasons, too. Twelve Step programs are based on staying clean, sober and in recovery one day at a time. In one sense no one has more than one day of recovery; we are all just one drink, one drug, or one behavior away from a slip. No matter how long we are in recovery, we still need someone to talk things over with. We still need that experience strength and hope with the accountability that keeps us applying The Twelve Steps and living by their principles in all our affairs.
AREN'T YOU ASKING SOMEBODY FOR A BIG FAVOR TO SPONSOR YOU?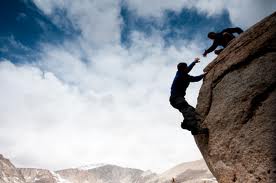 BILL WILSON REPLIED TO ROBERT SMITH (DR. BOB) I AM NOT HERE TO KEEP YOU SOBER, I AM HERE TO KEEP ME SOBER
It isn't a favor you're asking. Sponsoring is one of the ways in which program members stay in recovery, so it's both a privilege and a necessity for us. It may not seem so to the newcomer; a sponsor gets as much out of the relationship as the sponsee- maybe even more. Therefore, most program members want to sponsor new people, unless they already have as many sponsees as they can handle. Don't let your fear of being a burden on somebody keeps you from finding a sponsor. Many of us consider the opportunity to sponsor a treasure beyond measure.
IS IT OKAY TO ASK A HIGH PROFILE PERSON TO SPONSOR ME?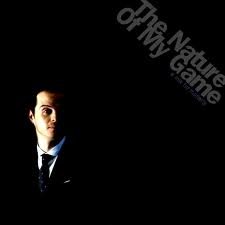 PLEASE ALLOW ME TO INTRODUCE MYSELF I'M A MAN OF WEALTH AND TASTE
Yes, but only if you are asking that person because it is the quality of their recovery that you admire. If you have some other motives, don't ask. I don't know what I want; all I know is that I have needs and he has money to burn, a house on the hill and an uncanny business skill. I need a boss, someone to tell me what to do. Alas, the cost could very well be paradise lost.
It is not your sponsor's responsibility to get you a job, improve your social life, boost your career, or add to your prestige. If your real reason for asking the famous person to sponsor you is to take advantage of that fame in any way, then the relationship is doomed from the beginning.
When dealing with a high-profile sponsor, you have a special need to guard that person's anonymity. You have no right to reveal to anyone who your sponsor is or what your sponsor tells you. If you can't keep their identity a secret even within the program" as well as what they say, if you have not checked your motives at the door you have no right to ask that person to be your sponsor.
WHY CAN'T I SPONSOR MYSELF?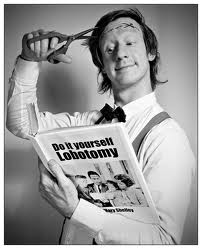 IF YOU SPONSOR YOURSELF, YOU HAVE A FOOL FOR A SPONSEE
Because you're best thinking got you here (into the program). It took two people to start A.A. It takes two people to work the Steps. For when two or more are gathered in the name of God, he promises to be there with us. You and another human being is a requirement to successfully work all the Steps. We all need another perspective on our lives. We cannot see our selves as other people see us. Sponsorship provides that perspective and also builds humility. Even more important, the Steps cannot be worked alone, and the Steps are the basis of our recovery.
WHAT IF MY SPONSOR SLIPS?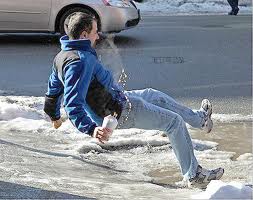 To fall out of fault, to slide out of place ,to lose ability to show some restraint
A SLIP IS A TEMPORARY LOSS OF BALANCE QUICKLY RECOVERED
THEY WENT OUT, HOW FAR OUT? WAY OUT? AND SOMETIMES IT'S OVER AND OUT
If your sponsor uses or drinks, do not walk, but run to find a new sponsor. A sponsor can only help you work the Steps that they have worked. A sponsor who uses or drinks has not worked the First Step.
It is always traumatic to lose a good friend to active addiction, and it is even more so when the friend is your sponsor. You may wish to increase your meetings as you adjust to the shock. Keep in mind that your own recovery is dependent upon God and the program, not your sponsor. Even though your sponsor's slip is frightening and painful, it does not endanger your recovery.
There shouldn't be any gurus in Twelve Step programs because we are all only one slip away from active addiction. For that reason and others, i.e. (circuit speaker, someone who has obtained some level of A.A. notoriety, a self proclaimed Stepologist and creator of rumradio.org), it's risky to put anyone in the program on a pedestal, including a sponsor. None of us belongs there and none of us do well there. Sponsors are special people to us, but like all alcoholics or addicts, they have clay feet. They sometimes need to push the envelope of sobriety until it breaks.
IS IT OKAY TO ATTEND ANOTHER TWELVE STEP GROUP AS WELL?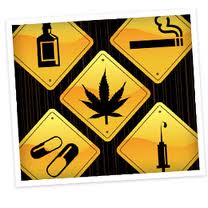 IF IT CAN BE OVER — USED, AB– USED OR  DONE TO EXCESS,YOU CAN COUNT ME  IN. FOR IF A LITTLE IS GOOD, THEN A LOT IS MO-BETTER
That decision is yours to make. There are some important considerations to take into account, however.
If you are dually addicted to alcohol and other drugs, for example, it makes sense to attend a Twelve Step program for drugs (such as Narcotics Anonymous or Cocaine Anonymous) at the same time you are attending A.A.. A.A.'s knowledge and experience is limited to alcohol and it makes no claim about its ability to help someone recover from any other addiction.
HOW DO I PAY BACK MY SPONSOR FOR WHAT THEY HAVE DONE FOR ME?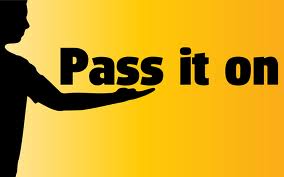 SORRY WE DON'T ACCEPT CASH, CHECKS OR CREDIT CARDS
Only by passing it on, by being the best sponsor you can be. To give away what was so freely given. There is no other way; they have gotten as much out of the relationship as we have. It would be inappropriate and unacceptable to offer sponsor money or anything else as a form of repayment. We act as sponsors because it is our responsibility to do so as Twelve Step members and to grow spiritually, for when we are in the service of our fellows beings  are we not in the service of our God?