WHY CAN'T I SPONSOR MYSELF?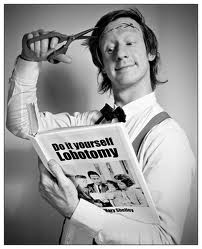 IF YOU SPONSOR YOURSELF, YOU HAVE A FOOL FOR A SPONSEE
Because you're best thinking got you here (into the program). No problem can be solved from the same level of consciousness that created it. Albert Einstein
It took two people to start A.A. It takes two people to work the Twelve Steps. successfully. For when two or more are gathered in the name of God, he promises to be there with us.You and another human being is a  basic requirement for working the Steps.
We all need another perspective on our lives.
We cannot see our selves as other people see us, or know ourselves as other people know us.
Sponsorship provides that perspective and it also builds humility by remaining teachable. Even more importantly, the Steps  are not meant to be worked alone, and the Steps are the basis of our recovery. You might be sober but if your not working the Steps you are not in recovery, the Steps are recovery.
We often times have the  innate ability to beat up  on ourselves and I may add sometimes unremittingly, Part of the sponsors job is to do that for us, the only difference is your sponsor knows when to stop.
Sponsorship also provides  a tourniquet  of accoutability  when the need or the bleed presents itself.