MY SPONSEE JUST WANTS TO BE MY BUDDY, IS THAT OKAY?
WE HANG, HOMEYS FROM THE HOOD, CRYPTS AND BLOODS IT'S UNDERSTOOD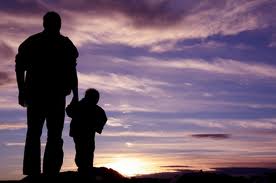 No, it is not. You can have many friends but only one sponsor. Your role as a sponsor is more purposeful than that of a buddy. Our conversations with our sponsees should be semi structured in that we focus with them on how they are applying Twelve Step principles  in their lives. Did they work on their character defects today? When they were wrong did they promptly admit it? Have they sought through prayer and meditation to know the will of God? Have they helped another (alcoholic)? Did they go to a meeting? Have they been honest with themselves and others? These are the kinds of questions we ask as sponsors. They give the sense of accountability necessary in the recovery process. They are not our only questions, of course, but they provide the framework for our conversations. They are not the kinds of issues that come up when talking to a bud.
WHEN SHOULD I SUGGEST THAT MY SPONSEE SEEK PROFESSIONAL HELP?
A psychiatrist inquired of me, do you  hear things and see things that other people don't hear or see? I replied doesn't everyone? the shrink replied "I can work with you".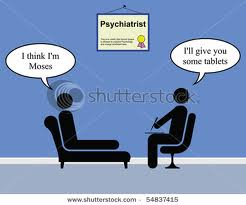 MOROSE AS A GHOST, WITH A FEVER OVER ONE HUNDRED AND THREE AND IN  TIME TO AVOID A KILLING SPREE
The term professional help usually refers to a psychiatrist, psychologist other therapist who deals with emotional problems, and that is the way I have used it in this answer. I recommend to suicidal sponsees that they seek professional help immediately. In those cases where my sponsee's problems seem to be more than addiction or compulsion alone, where he or she is suffering terribly without relief despite their best efforts to work the Steps, I suggest some form of counseling might be called for and appropriate.. The A.A. Big Book refers to our psychologist as one with whom to share our Filth Step, so there is precedence for it. Furthermore, Bill Wilson saw a psychiatrist for his depression, and A.A. statements make it clear that the fellowship has no quarrel with mental health professionals. In an address to the New York medical society on Alcoholism, Bill Wilson said, We know, too, that psychiatry can often release the big neurotic overhang from which many of us suffer after A.A. has sobered us up.
The decision to seek professional help is your sponsees, only he or she can decide whether or not it is right for them. Many emotional problems do clear up after a period of recovery in a Twelve Step program, Others do not. My suggestion is during times of  suicide homicide and especially sponsorcide. The decision has to be made sponsee by sponsee it is different in every case.
WHAT IF MY SPONSEE HASN'T CALLED ME IN WEEKS
IF YOU'RE PHONES NOT RINGING, IT'S ME THAT'S CALLING Jimmy Buffet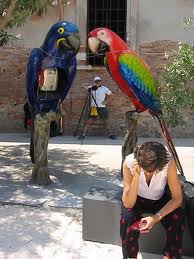 It depends on how new your sponsee is to the program and to the relationship and whether or not you have called him or her. Several weeks is a long time not to have talked to a sponsee. A sponsee who hasn't initiated a call in a long time or hasn't returned you're your phone call is probably in emotional trouble, is working their own program, or is not interested in your sponsorship. I suggest do not chase the sponsee, for we avoid what pursues us. Let them know your concern and put it in Gods capable hands knowing you did all you could do. On the other hand, maybe they are just out of town or on vacation. You will have to determine what's going on. Confront your sponsee if possible and try to resolve the problem.