WHAT IF MY SPONSOR TRIES TO FORCE HIS OR HER RELIGIOUS BELIEFS ON ME?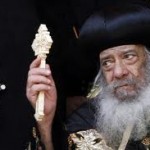 ADDICTS THAT BECOME FANATICS DEMAND AGREEMENT; THE GOAL IS THE WORTH OF A SOUL
Like an old road that has just been mended there is nothings so unforgiving as a sinner who has just become a saint.
A Twelve Step program is not a religious program. It is contrary to Twelve Step tradition for sponsors to try to convert their sponsees to their own religious beliefs (or for sponsees to try to do the same with their sponsors, as sometimes happen). The basis of Twelve Step spirituality is the acknowledgement of the validity of each person's interpretation of  God as we understand God. That interpretation depends entirely upon the individual, even if it means no God of their understanding. A program saying is that religion is for those who don't want to go to hell, and spirituality is for people who have already been there. We come to the rooms like babes in arms and you can't feed a babe meat; you can only give them milk (with no alcohol in it). Time takes time and meat remains on the menu. If your sponsor continues to insist on forcing their religious beliefs on you, you may want to change sponsor.
WHAT DO I DO IF MY SPONSOR STOPS WORKING THEIR PROGRAM?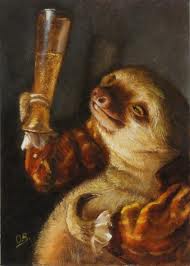 I THOUGHT MY SPONSOR WAS PLAYING POSSUM, UNTIL I REALIZED THERE WAS NO PLAY, IT WAS JUST A SLOTH
Confront your sponsor. Sponsorship is a two-way street. The relationship you have built is probably as important to your sponsor as it is to you. This is an opportunity for you to help your sponsor because of your intimate knowledge of his or her character and behavior. When Bill Wilson went on a major dry drunk, he was confronted by fellow A.A. members who knew him well.
You're gonna have to serve somebody,
Well, it may be the devil or it may be the Lord
But you're gonna have to serve somebody. Bob Dylan
Call your sponsor's sponsor (your grand sponsor) and talk to them if the problem continues for an extended period of time and is interfering with the sponsorship relationship. Consider finding a temporary sponsor. When a lapse in working the program renders your sponsor unable to assist you with the Steps, you need someone who can provide the necessary guidance for you to continue working them.