IF YOU HAVE FIFTEEN ALCOHOLICS IN A ROOM, YOU WILL GET TWENTY OPINIONS.
I have opinions of my own  strong opinions  but I don't always agree with them. George Bush
WHAT IF MY SPONSEE DOESN'T DO WHAT I TELL THEM TO DO?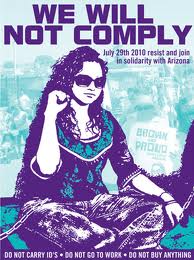 They Don't hear a word I say, they won't do anything anyway.
Does it sometimes seem as if your sponsee doesn't hear a word you say? DO you tell him or her to do something and it never gets done?
As sponsors, we are to share our experience strength and hope with out sponsees rather than tell them what to do. Even the Twelve Steps are suggested. Sponsees deserve to make the basic decisions about their lives including whether or not to work their program or to stay in recovery. Agency or (free will) is a fundamental cornerstone of recovery. The program as outlined in the Big Book of A.A. remains for people who want it, not for people who merely need it. Everyone works their own program and if keeps them sober who are we to play God, its hard enough to play sponsor. As their sponsor, we are entitled to suggest, but not to dictate. One of our responsibilities is to prepare our sponsees to be accountable and responsible for their own behavior. We can't accomplish that objective if we are telling them what to do. They have a right to their own mistakes and the important lessons that they will learn from them
Paradoxes are nothing more than grandiose thoughts in embryo.
(WHEN A PAIR OF DUCKS DIVERGE ON A LANE THEIR HATCHING A GRANDIOSE PLOT FOR RICHES AND FAME)
Not everyone in a Twelve Step program would agree that sponsees are not to be told what to do in the early days of their recovery. I hold to the idea that how they their lives is always their decision and I should not be deciding for them. (See decision making for dummies on the Captains table) To do so creates an unhealthy dependency. It is up to the sponsor, however, to help them see, realistically, the alternatives they have. Newcomers frequently have trouble sorting out alternatives. A sponsor helps them to do that, and will help to bring Twelve Step principles and experience to bear on the issue, but I will not make the decision itself no matter how much they plead or how much I want to. When they ask, What would you do if you were me? I answer them quite genuinely, I don't know, because I am not you. I am always willing to tell them what I believe program experience suggests, but I always leave the final decision to them
If we feed our grandiosity when we try to run our sponsees lives, I then surely suffer from delusions of mediocrity
HOW DO I HANDLE IT WHEN MY SPONSEE HAS ANOTHER SPONSOR WHO DISAGREES  WITH ME?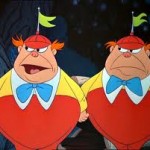 I want people who'll disagree with me, even if it costs them their jobs.
Samuel Goldwyn
It's unusual for a sponsee to have multiple sponsors. However, if your sponsee is getting conflicting suggestions from another sponsor, try to help your sponsee sort out the alternatives, bringing Twelve Step principles and wisdom to bear. It's just hard to dance with more than one partner at a time the number of left feet to step on more than doubles. The decision is always your sponsees. Keep you investment light then it won't matter whether your sponsee does what you think is best or not  as it won't matter much.