WHAT IF I CAN'T REACH MY SPONSOR-
WHERE WERE YOU WHEN I NEEDED YOU
Don't bother cryin
Don't bother crawlin
It's all over now
No use in stallin
THE GRASS ROOTS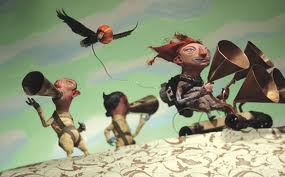 Call someone else you know in the program, or someone you don't know. Sponsors are important to us, but they have no special powers. There are no superman or superwomen sponsors although an argument can be made for Bat @%& crazy sponsors. Like other program members, they can only share the experience, strength, and hope. In an emergency any program member can do the same.
THE LIST OF ADRIAN MESSENGERS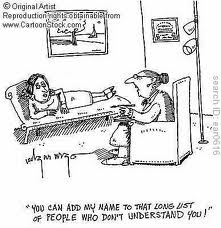 It's no mystery we are all linked together for our common purpose of attaining and maintaining sobriety. Carry a list of Twelve Step members phone numbers in your wallet or purse to use in an emergency; this comes in handy especially when you're out of town. If you don't have a list with you, call the local intergroup or Central Office in your community. If necessary, call New York City or some other city where the office is likely to be open late. Remember we have agreed to go to any length to achieve sobriety, and directory assistance is such a little length.
DO I HAVE TO DO WHAT MY SPONSOR SAYS?
Vizzini: As I told you, it would be absolutely, totally, and in all other ways I'm sure you've discovered my deep and abiding interest in pain.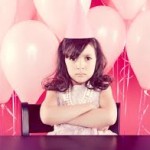 Actually no, but you might want to consider why you are resisting the suggestion your sponsor has offered. If you think that your sponsor is wrong, we discuss the issue using the Big Book, the Twelve and Twelve, your grand sponsor and God as the final arbitrator.
ELECTRO GLIDE, SHOVELHEAD, SPORTSTER, OR SOFT TAIL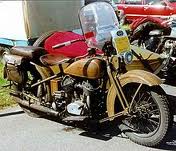 Ol'e timer
Sponsorship styles vary significantly from person to person. Some sponsors are stricter than others; some are more inclined to offer advice, make demands, or give orders. For some people new to recovery, being told what to do may work, for others, it does not. If your problem with your sponsor stems from their style rather than from one or two specific suggestions, discuss this issue. their sponsorship style is to tell you what to do rather than offer suggestions or share their experience, strength and hope, you have a right and an obligation to bring this up to your sponsor. While you sponsor may guide your recovery program, it is not their responsibility to run your life. No matter how poorly we managed in the past, it remains our life and personal responsibility is a cornerstone of long term recovery.