WHY DO I NEED A SPONSOR IF I'VE BEEN IN RECOVERY A LONG TIME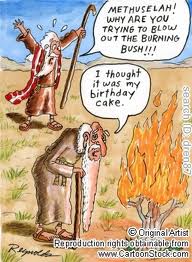 MY ORIGINAL SPONSOR IS METHUSALA; DOES THAT GIVE YOU SOME IDEA?
No matter how long you've been clean, sober or in recovery, you never stop working the Steps. To trudge or not to trudge that is the question. To trudge means to walk with purpose, Step by Step, one day to the next. And you need another person to help you work the Steps, even when you're an old timer.
There are other reasons, too. Twelve Step programs are based on staying clean, sober and in recovery one day at a time. In one sense no one has more than one day of recovery; we are all just one drink, one drug, or one behavior away from a slip. No matter how long we are in recovery, we still need someone to talk things over with. We still need that experience strength and hope with the accountability that keeps us applying The Twelve Steps and living by their principles in all our affairs.  And unless I forget, you need to have a sponsor in order to sponsor, it's part of the design for living and it only works when you work it. A sponsor is also a tourniquet of  accountability when the need or the bleed occurs.