WERE ENTIRELY READY TO HAVE GOD REMOVE ALL THESE DEFECTS OF CHARACTER
Whoa, Spanky, not so fast!
We need to review our work to date. The A.A. Big Book puts it this way: Taking this book down from our shelf we turn to the page which contains the twelve steps. Carefully reading the first five proposals we ask if we have omitted anything, for we are building an arch through which we shall walk a free man [or women] at last. Is our work solid so far? Are the stones properly in place? Have we skimped on the cement put into the foundation? Have we tried to make mortar with out sand?
If agreed, the flag drops and we are off to the races.
READING ON THE STEP
In the A.A. Big Book that covers step
Six (page 76)
STEP SIX in the A.A. Twelve and Twelve (pages 63-69)
QUESTIONS ABOUT THE STEP
1)  What is meant by defects of character?
2) What are the defects of character that you identified in your Fourth step inventory that need to be removed?
3  How have these problems caused you problems in the past, and what problems are they causing you today?
4) Are you willing to give up the defects of character that give you pleasure or provide some other kind of reward?
5)  If you could have these defects of character removed right now, would you? If not, why?
6)  What do you get out of keeping these defects of character
7)  What does it mean to be entirely ready?
8)  If you're not entirely ready, how ready are you?
9)  Are you willing to ask for God's help in this Step, recognizing that you can not remove your effects of character by self will alone?
10)  Do you believe that the removal of your character defects is part of your restoration to sanity?
11) If you are not now willing to have these defects removed, how can you become willing?
ACTIVITY FOR THE STEP
Pray for the willingness to take this Step
I NEED TO GET A HANDLE ON THIS SIX SHOOTER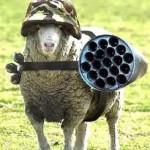 According to the A.A. Twelve and Twelve, This is the Step that separates the men from the boys. Lest we forget, the women from the girls, the sheep from the goats and the foxes from the hounds.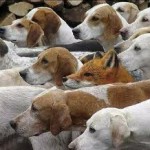 RUFF AND READY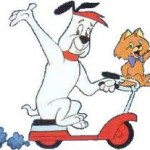 We have identified our defects in Step Four. We have admitted them to God and to another human being in Step Five.
At first blush, Step Six looks like a walk in MacArthur Park after the gauntlet in the two preceding steps. Not so, (Mon Amie) my friend, a great deal is required both emotionally and spiritually.
A QUICK CHANGE ARTIST OR A SLOW CHANGE JOUNEYMAN
Are we entirely willing to have God remove our defects of character?
Are we willing to change and be changed?
Are we willing to change the life long and familiar behaviors that we believe make up who we see our selves to be?
I can stop pretending to be some one else, and go back to pretending to be me  Luann Hill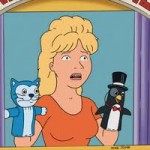 The A.A. Big Book puts it this way, Are we now ready to let God remove from us all the things which we have admitted are objectionable? Can [God] now take them all— every one
If we are not willing, we are again insisting on our own self destructive self-will.
We fall back into the ditch of despair chanting all the way down I did it my Waaay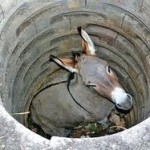 DENIAL IS NOT JUST A RIVER IN EGYPT
Problems, I have no stinking problems, the problem is I have no stinking solution.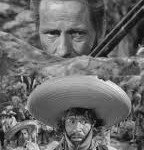 Or, how I have learned to love my defects of character (such as self- righteous anger, and feeling superior toward others).
At the very least, we shall have come to grips with some of our worst character defects and take action toward their removal as quickly as we can, suggests the A.A. Twelve and Twelve. Delay is dangerous, and rebellion may be fatal. This is the exact point at which we abandon limited objectives, and move towards God's will for us.
Our character defects are like a sharp stick in the eye, blurry and painful.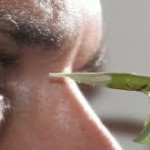 Even more important, it can easily lead us back to our addictions and their nightmarish consequences.
The A.A. Twelve and Twelve describes our character defects as flaws which must be dealt with to prevent a retreat into alcoholism
For some flaws, like in a diamond; for others, crevasses  like in a glacier.
This is urgent care, triage for the mind and spirit.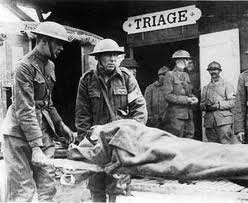 YOU SAY IT'S URGENT, SO URGENT, OH SO SO URGENT
The phrase entirely ready seems to smack of perfection. Who among us is entirely ready to have our defects of character removed? If we are not entirely ready, have we truly taken this Step?
The A.A. Twelve and Twelve offers this interpretation: The key words entirely ready underline the fact that we want to aim at the very best we know or can learn. How many of us have this degree of readiness? In an absolute sense practically nobody has it. The best we can do, with all the honesty that we can summon, is to try to have it. Even then, the best of us will discover, to our dismay, that there is always a sticking point, a point at which we say, No, I can't give this up yet.
The A.A. Twelve and Twelve assures us, Only Step One where we made the 100% admission we were powerless over alcohol can be practiced with absolute perfection. The remaining eleven steps state prefect ideals. They are goals to which we look, and the measuring sticks by which we estimate our progress. Seen in this light, Step Six is still difficult, but not at all impossible. The only urgent thing is that we make a beginning, and keep trying.
WE PUT OUR SHOULDER TO THE WHEEL AND GOD HELPS US PUSH IT ALONG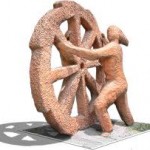 I THINK SOMEONE HAS MISPLACED THE SIXTH  STEP FINISH LINE
Step Six is never completed. We cannot achieve perfect willingness to have God remove our defects of character. We become more and more willing as we grow spiritually; We can not rest on laurels this is a lifelong process.
Some days we are more willing to have our defects removed, and some days we go back into default mode with the endless cry of " its me and it's mine".
We can be willing to be willing.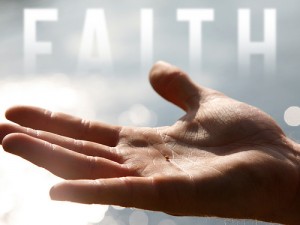 Willingness is like a mustard seed. If it is a good seed planted in the heart it will  grow, and A.A. is a good seed
We work Step Six the very best we can with prayer and acceptance that as long as we stay willing, God will remove our defects of character. The how and the when of it we leave up to a loving God.
The A.A. Twelve and Twelve says the difference between the boys and the men and the girls and  women is the difference between striving for a self-determined objective and for the perfect objective which is one of God.
Our character defects cause us pain and suffering, no matter how much we love them and identify with them. The more of them and their manifestations we can be rid of, the happier we will be.
THE WWF LEGEND HULK HOGAN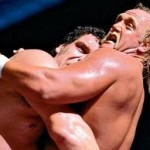 Hulk pales compared to the wrestling your sponsee does with willingness and their fear of what it would be like to lose their character defects.
Remember entirely willing is an ideal and the step can be considered taken when they have achieved a practical willingness that will enable them to move on to Step Seven.
IF they remain unwilling, suggest that they pray with sincerity of heart and conviction of spirit, trust in the process and leave the rest to God.
Since no one is ever entirely read, how do you know that the Step has been taken?
I use six criteria to gauge its completion for the purpose of going on to Step Seven.
1) Name the character defects that need to be removed and know which seem to be the most difficult for them.
2) They have achieved a degree of willingness that has opened them up to being changed.
3)  They are willing to pray daily for the willingness to have their defects of character removed.
4) They recognize that they must do the leg work in removing their character defects, the ultimate removal is but for the grace of God. (We  are saved by grace after all that we can do,not after all that we can talk,  not after all that we can think, not even after all that we can pray,  The majic words in A.A. is Action and more Action for faith without works is dead )
5)  They are willing to have God remove the defects in whatever way God sees fit to remove them and what ever time table and manner that God deems appropriate. In this sense, they have turned their will and their lives over to the care of God. They have reaffirmed the Third Step.
6)  They recognize that the removal of their character defects is part of the restoration to sanity. They have reaffirmed the Second Step.
After my sponsee has answered each of these questions in the affirmative, I suggest that we close our meeting with a prayer.
I pray for my sponsee's willingness to have his defects of character removed and lest I forget, for the willingness to have my own defects removed.
With the understanding that the Sixth Step is never completed, I consider that my sponsee has taken the Step.