WHAT IF MY SPONSOR IS OVERPROTECTIVE AND WANTS TO RUN MY LIFE?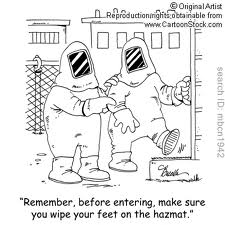 My sponsor covers me like a cheap hazmat suit
Confront the overprotection by discussing it with your sponsor. If your sponsor agrees with you (good luck) and is willing to do something about it, you have strengthened the relationship. If your sponsor does not agree or dismisses the inquiry off handedly and you have been thoughtful, patient and prayerful, it might be time to find a more effective sponsor. A sponsor's behavior style in early sobriety might have worked and worked well and may not be as effective for you later on. Don't rationalize yourself into leaving a beneficial relationship in order to escape facing an issue or doing some hard work.
WHAT IF I DON'T AGREE WITH MY SPONSOR?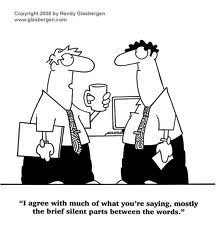 Let's agree to disagree, I can agree to that
You will not always agree with your sponsor about their interpretation of the program. When the disagreement centers on an issue that can be resolved by the Big Book, Twelve and Twelve and As Bill Sees It or any other accepted program literature, go to the source and read the relevant passages. If it is a matter of opinion that is not covered in the literature, you and your sponsor can try and hammer out an agreement if the issue is important to the relationship. If it isn't or you can't reach an agreement, accept that you are each entitled to hold your own opinion. I don't agree with my sponsor on a number of recovery issues that are not critical to the sponsorship. My sponsor recently confided in me that I was self-centered. I thanked him and admitted that current events sometimes look a lot like ancient history. If the disagreement concerns your character defects, attitudes, behavior or personal problems, listen carefully. Often our sponsors will see something about us that we don't want to see or can't see ourselves. If we keep our minds open, later we may agree with our sponsor or not.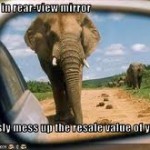 CHECK YOUR SIDE VIEW MIRRORS- BELIEFS MAY BE CLOSER THAN THEY APPEAR  CAUSING US TO BECOME BLIND TO THE OBVIOUS
Even the most knowledgeable and experienced sponsors, however have blind spots that can lead them astray. Sponsors tend to focus on issues that are important to them since that is where their experience, strength, and hope lie. Occasionally, a sponsor may try to focus a sponsee's attention on an issue that is an issue for the sponsor and not the sponsee. Or the sponsor may project their life's experiences onto a sponsee so that only those experiences which parallel the sponsor's are acknowledged as valid.
If you feel your sponsor is discounting your own experience or that your sponsor is trying to focus your attention on an issue that is not an issue for you, confront your sponsor. It is important to bring that issue out into the open where it can be dealt with. Don't hide it. If you cannot satisfactorily resolve this serious problem, you may want to find another sponsor.