IT STARTED OUT AS A DOUBLE DOG DARE AND IT'S A COLD HARD FACT WHEN YOU'RE YOUNG AND DUMB THE TROUBLE WITH TROUBLE IS IT STARTS OUT AS FUN Trish Murphy
Addiction is the feeling of a chemical rush that is cascaded through the body through a whole assortment at of glands and ductless glands and through the spinal fluid.
What we call feelings, some would call a sexual fantasy, rage, anger, rejection, fear, loneliness and a myriad of all emotional responses, yet there is nothing in the external world that is causing it. There is no external stimulis coming from outside the body or even in the immediate environment. It only takes one thought to reignite the emotional memory with same intensity as when it first happened.
Neelix: I feel like I'm all alone.
The Doctor: You *are* all alone. I'm only a holographic projection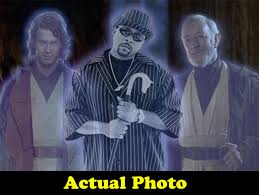 The emotions produce holographic images such as rage, murder, hate, compassion love and so on. The brain does not know the difference what it sees in its environment and what it remembers because the same specific neural net are then firing.
IF I ONLY HAD A BRAIN, A HEART, THE NERVE
Scarecrow, Tin man and Lion
The brain is made up of tiny nerve cells called neurons. These neurons have tiny branches that reach out and connect to other neurons to form a neural net. Each place where they connect is incubated into a thought or a memory.
THE BRAIN GIVES US THE ABILITY TO THINK, I THINK
Now the brain builds up all its concepts by the law of associative memory, for example, ideas thoughts and feelings are all constructed and interconnected in this neural net and all have a possible relationship with one another.
The concept and feeling of love for instance is stored in this vast neural net but we build the concept of love from many other different ideas.
Some people have love connected to disappointment, when they think about love they experience the memory of pain, sorrow, anger and even rage. Rage may be linked to a specific person which then is connected back to love.
A SPLENDID EDIFICE IS OUR MIND, UNIQUELY BUILT ONE BRICK AT A TIME
We build up models of how we see the world outside of us and the more information that we have the more we refine our model one-way or another, and what we untimely do is tell ourselves a story about what the outside world is.
Any information that we process, any information that we take in from the environment  is always colored by the experiences that we've had and an emotional response that were having to what we are bringing in new from the environment around us.
OFFICER PLEASE DON'T GIVE ME THE TICKET I HAVE BEEN KIDNAPPED BY MY EMOTIONS THAT'S THEM AT THE WHEEL
Do we respond to wherever our emotions take us?
Who is in the drivers seat when we control our emotions or do we take a back seat and know physiologically that nerve cells that fire together wire together. If we practice something over and over these cells have a long-term relationship, if you get angry on a daily basis if you get frustrated on a daily basis if you suffer on a daily basis, you give reason for the victimization in your life.
You're rewiring and reintegrating that neural net on a daily basis and that neural net now has a long tem relationship with all those other nerve cells called an identity. We also know that nerve cells that don't fire together no longer wire together, they lose their long term relationship. Every time we interrupt the thought process that produces a chemical response in the body, every time we interrupt it those nerve cells that are connected to each other start breaking the long term relationship. When we start interrupting and observing, not by stimulus and response and automatic reaction but by observing the effects that are manifested. Then we are no longer the body mind conscious emotional person that's responding to its environment as if we were on automatic pilot.
PFIZER, JOHNSON AND JOHNSON, AND ROCHE
Not even close, the most sophisticated pharmacy in the universe is right here, right between your ears. There is a part of the brain called the hypothalamus and the hypothalamus is like a mini factory it is a place that assembles certain chemicals that matches certain emotions that we experience and these particular chemicals are called peptides they are small-chain amino acid sequences.
The body is basically a carbon based entity that makes about twenty different amino acids altogether in order to formulate its physical structure. The body is a protein producing machine.
In the hypothalamus we take small-chain proteins called peptides and we assemble them into certain neuropeptides or neurohormones that match the emotional states that we experience on a daily basis. So there's chemicals for anger, and there chemical for sadness and there are chemicals for victimization. There are chemicals for lust; there is a chemical that matches every emotional state that we experience. And in the moment that we experience that emotional state in our body or more precisely in our brain the hypothalamus will immediately assemble the associated peptide and then release it through the pituitary and into the blood stream. The moment it makes it into the blood stream it finds it way to different centers or different parts of the body.
A SUCCESFUL CELL HAS A THOUSAND FATHERS AND AN EMOTIONAL RINGTONE
Every single cell in the body has receptors on the surface of the cell. One cell can have thousands of receptors studding its surface. A receptor is a kind of opening to the out side world and when a peptide docks on a cell it literally is like a key going into a lock, it sits on the receptor surface and attaches to it and physically moves the receptor and like a door bell buzzing  it sends a signal into the cell.
Yesterday,
all my troubles seemed so far away,
now it looks as though they're here to stay,
Oh, I believe in yesterday. Beatles
What happens in adulthood is most of us who've had our glitches along the way are operating in an emotionally detached place or we are operating as if today were yesterday. We are either living in an emotionally disconnected place or in an overly emotional reactive place because they've gone to an earlier time in reality. When this happens the person is not operating as an integrated whole.
MR. STARBUCK WE HAVE PLAYED THIS SCENE A BILLION RECEPTORS BEFORE THE OCEANS ROLLED
Along the outside of the cell are these billons of receptor sites that are just receivers of incoming information. A receptor that has a peptide sitting in it changes the cell in many ways, it sets off a whole cascade of biochemical events some of which wind up with changes in the actual nucleus of the cell
IT'S ALIVE, IT'S ALIVE, WITH A LIBRAY CARD AND A NEW PAIR OF GLASSES
Each cell is definitely alive and each cell has a consciousness, particularly if we define consciousness as the point of view of an observer. There is always the perspective of the cell; in fact the cell is the smallest unit of consciousness in the body.
I AM NOT ADDICTED, I CAN STOP AT ANY TIME, JUST NOT TODAY
My definition of an addiction is something really simple, Something that you can't stop, even at a red light.
I — USED TO LIVE IN HELL; IT WAS FAMILIAR I KNEW WHERE ALL THE LIGHT SWITCHES WERE. FAMILIAR THINGS EVEN WHEN PAINFUL IT GIVE'S THE FEELING OF BEING RIGHT AT HOME
We bring to ourselves situations that will fulfill the bio-chemical craving of the cells of our body by creating situations that meet our chemical needs (We think our troubles are of own making) (We dig a ditch and fall there in, We roll a stone and it rolls back upon us) and the addict will always need a little bit more in order to get a rush or a high of what they're looking for chemically.
My definition really means that if you can't control your emotional state you must be addicted to it.
MR.SPOCK HOW IS IT NOT TO HAVE ANY EMOTIONS? THIS IS NOT A GOOD TIME CAPTAIN I NEED TO BE HELD AND HAVE A GOOD CRY
WE ARE EMOTIONS AND EMOTIONS R'US
We can't separate from our emotions. When you consider that every aspect of your digestion, Every sphincter that opens and closes every group of cells that come in for nourishment and then moves out to heal something or repair something, those are all under the influence of the molecules of emotion; it's this total buzz.
GREEN WITH ENVEY, RED WITH RAGE, MELONCOLY THROUGH AND THROUGH ALWAYS LOOKS BEST IN THE COLOR BLUE
Does that mean emotions are good or emotions are bad? No, emotions are what color the richness of our experiences of our world, and of our lives. Emotions are designed so that it reinforces chemically something into long term memory that's why we have them.
IF YOU THINK YOU'RE ADDICTED THAT'S YOUR PROBLEM, IF YOU ACTUALLY KNOW YOU'RE ADDICTED THAT'S YOUR SECOND PROBLEM
It's our addiction that's the problem. The thing that most people realize is that when they understand that they are addicted to emotions it is not just psychological it's not just spiritual ,its also biochemical. Think about this, heroin uses the same receptor mechanisms on the cells that our emotional chemicals use. It's easy to see then that if we can be addicted to heroin then we can be addicted to any neural peptide, any emotion.
WE BEGIN BY COVETING WHAT WE SEE EVERYDAY. DON'T YOU FEEL EYES MOVING OVER YOUR BODY, CLARICE? AND DON'T YOUR EYES SEEK OUT THE THINGS YOU WANT? Hannibal Lecter
The relevant search command that's going on is related to finding a certain emotional state. I mean we can't even direct our eyes without having an emotional aspect to it.
NOW WHAT ABOUT PEOPLE WHO ARE ADDICTED TO SEX?
WHOA,YOU LIKE TO THINK YOURE IMMUNE TO THE STUFF,OH YEAH IT'S CLOSER TO THE TRUTH TO SAY YOU CAN'T GET ENOUGH YOU KNOW YOU'RE GONNA HAVE TO FACE IT ,YOUR ADDICTED TO LOVE
The A.A. Twelve states "To think of liking lust seems impossible. But how many men and women speak love with their lips, and believe what they say, so they can hide lust in a dark corner of their minds? And even while staying within conventional bounds, many people have to admit that their imaginary sex excursions are apt to be all dressed up as dreams of romance".
SEX WAS MY DRUG OF CHOICE THAT'S WHEN I STILL HAD A CHOICE
Sex is like a drug, in that it releases naturally occurring peptides such as endorphins, which correspond to specific receptors in the cells as well as the pleasure centers of the brain.
Dr. Patrick Carnes writes in his book, Don't Call It Love – Recovery from Sexual Addiction, "These peptides parallel the molecular construction of opiates like morphine, but they are many times more powerful.  We know that when experimental rats are habituated to morphine or heroin, they will go through much pain in order to obtain more. Â However, when the pleasure centers of the brain are stimulated, releasing endorphins, rats will go through even more suffering than they will for morphine or heroin."
I THINKS, SO I YAM WHAT'S I YAM, AND DAS IT
Our mind literally creates our body and it all starts in the cell. The cell is a protein producing machine but it gets it signal from the brain.
PLEASE BE CAREFUL WITH ME, I'M SENSETIVE, AND I'D LIKE TO STAY THAT WAY
One of the things about receptors they change in their sensitivity. If any given receptor has a given drug or peptide and is being bombarded for a long time at a high intensity it will literally shrink up and there will be less of them or it will be hooked up in such away that it is desensitized or down regulated so the same amount of drug peptide will elicit a much smaller response.  If we are bombarding the cell with the same attitude and the same chemistry over and over again on a daily basis when that cell finally decides to divide when it produces a sister cell or a daughter cell that next cell will have more receptor sites for those particular emotional neuropeptides and less receptor sites for vitamins, minerals, nutrients, fluid exchange or even the release of waste products or toxins.
YOU KNOW YOU'RE GETTING OLD WHEN EVERYTHING HURTS. AND WHAT DOESN'T HURT DOSE'NT WORK Hy Gardener
DISEASES  RUN LIKE RIVERS AND STREAMS UNTILL THEY DUMP INTO THE OLD AGE SEA
All aging is the result of improper protein production. What happens when we age? Our skin loses elasticity, elastin a protein. What happens to our enzymes? We don't digest well. What happens to our synovial fluid? Those are proteins that become brittle and stiff. Â What happens to our bones? They become thin. So then we can conclude that all aging is a result of improper protein production.
ARE WE WHAT WE EAT? OR ARE WE WHAT'S EATING US?
Then the question arises, does it really matter what we eat? And does nutrition really have an effect if the cell doesn't even have the receptor sites after twenty years of emotional abuse to even receive  or let alone let in the nutrients that are necessary for it's health?
IF WE ARE SPIRITUAL BEINGS HAVING A PHYSICAL EXPERIENCE
Then we are gods in the making and you have to walk this path, but someday you have to love the spirit as much as you have loved the condition of addiction. The only way that I will ever be great to myself is not what I do to my body, but what I do with my mind and my spirit.