FOR EVERY CORRECT ANSWER. THERE IS ALWAYS ANOTHER QUESTION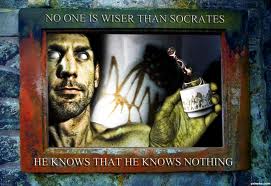 WHO WERE BILL WILSON AND DR. BOB'S SPONSORS?
Bill Wilson and Dr. Bob were A.A.'s cofounders. Ebby Thatcher was Bill Wilson's sponsor, (Ebby had 60 days)  and Bill Wilson (had five months) was Dr. Bob's sponsor. Bill and Ebby first met in 1911 when Bill was about fifteen. Ebby explained to a still-drinking Bill Wilson in 1934 how he had gotten sober in the Oxford Group. That meeting across the kitchen table in Bill's home ultimately led him to the Oxford Group and then to sobriety. Dr. Bob had three days sober worked the Steps made his amends to the  the town folks where he lived and then him and Bill W. went to Towns hospital and found A.A.'s third member Bill Duff.
Father Ed Dowling was Bill's spiritual sponsor and it was with Father Ed that Bill took the Fifth Step. Dr. Sam Shoemaker, an Episcopal priest, also served as a spiritual advisor to Bill W and was also instrumental in Bill connecting With Dr. Tunks in Akron Ohio that eventually led to the meeting with Robert Smith (Dr. Bob)
Once upon a time Sercy was Bill W's sponsor; he was also Bill W's sponsee, and the ten thousand member of the A.A. family, and had 55 years of continuous sobriety when we met. As he would tell it finding a sponsor was a hard  line to reel in, when you were constantly on the move, and since him and Bill traveled a lot together it just made good sense to switch off, as the need or the bleed  presented itself for a tourniquet of accountability (Bill W. always had a sponsor)