MADE A LIST OF ALL PERSONS WE HAD HARMED, AND BECAME WILLING TO MAKE AMENDS TO THEM ALL
Damn the tamales, full speed ahead
The A.A. Big Book says "Now we need more action, without which we find that Faith without works is dead.
READING AND WRITING, AND YOU DO THE MATH
The page in the A.A. Big Book (page 76)
Step Eight in the A.A. Twelve and Twelve (pages 77-82)
I HAVE SOME QUESTIONS
What does the term harm mean in this Step?
What does it mean to make amends to someone?
What is the role of forgiveness in the amends process?
Why must we willing to make amends to all those we have harmed? Can't there be any exceptions?
What is the purpose of this Step?
Activities for the Step
Prepare a list of all those you have harmed. The names should come from your Fourth Step inventory. For each name on the list
Include the exact nature of the harm identify the character defect that led to the harm: envy, jealousy, greed, grandiosity, or dishonesty, for example
Pray for the willingness to make amends to all the people you've harmed
Pray for the willingness to forgive those you have harmed for whatever ways they may have hurt you
YOUR NOT IN KANSAS ANYMORE DOROTHY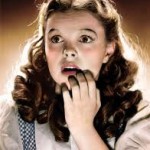 The Big Book tells us that "The alcoholic is like a tornado roaring his way through the lives of others. Hearts are broken. Sweet relationships are dead. Affections have been uprooted. Selfish and inconsiderate habits have kept the home in turmoil. "Ain't it grand the wind stopped blowin?" We feel a man is unthinking when he says that sobriety is enough.
OK, Doc, it's time for an upfront and complete personal examination of how we have harmed people in the past.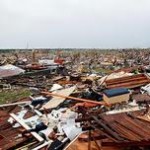 This Step is a prescription for developing a more productive, fulfilling and satisfactory way of dealing with others.
The A.A. Twelve and Twelve says that Step Eight is the beginning of the end of isolation from our fellows and from God
Nobody ever forgets where they buried the hatchet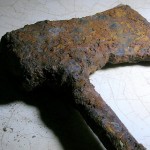 The stupid neither forgive or forget
The naive forgive and forget
The wise forgive and never forget  ("We will not regret the past or wish to shut the door on it"…)
According to the A.A. Twelve and Twelve, Steps Eight and Nine involve this process:
First we take a look backward and try to discover where we have been at fault; next we make a vigorous attempt to repair the damage we have done; and third, thus cleaned away the debris of the past, we consider how, with our new found knowledge of ourselves, we may develop the best possible relations with every human being we know. (This is a very large order)
We are going to write a list of all the people we had harmed, taken from our Fourth Step inventory. People and situations long buried in our convenient memories are now resurrected making demands on both conscience and justice. We add their names too.
The A.A. Twelve and Twelve says that we ransack memory for the people to whom we have given offence. To, put a finger on the nearby and most deeply damaged ones shouldn't be hard to do. Then, as year by year we walk back through our lives as far as memory will reach we shall be bound to construct a long list of people who have to some extent or other been affected.
FOLLOW THE YELLOW LINE, NO GOLDBRICKING HERE.
The A.A. Twelve and Twelve suggests that we:
Conduct a deep and honest search of our [past] motives and actions Reject the idea we might have harmed no one. You don't understand I am the victim here. When we were drinking and drugging some one was always compromised, it's time to take off the blinders
We look only to ourselves, and our side of the street. It is tempting to look away from our wrongs, don't look here look  yonder, look  at the alleged wrongs real or imagined  that have been done TO ME.
SEE WE'RE MAKING A LIST, CHECKING IT TWICE, YOU'RE GONNA TELL WHEN YOU WERE NAUGHTY ,UGLY AND NOT SO NICE.
SUGGESTED FORMAT
In the first column (Name of person harmed), write down the name of each person harmed. If it turns out that the harm received was greater than the harm inflicted, you list their name just the same. These names will come in handy in the Ninth Step In column two (relationships) describe the persons relationship to you (brother, parent, spouse, employer, employee,  butcher, baker ,or candle stick maker and any other so and so)
In column three (Nature of the harm) How did our behavior hurt the other person. The A.A. Twelve and Twelve defines harm as physical, mental, emotional or spiritual damage to people. Some examples it offers are: a consistently bad temper, lying, cheating, selfishness, irresponsibility, callousness, being cold to other people, impatience, being critical, and attempts to dominate others. Being armed with a continuous complaint and negative demeanor. These are the behaviors for which we will make amends in Step Nine.
In column four (Character defects that caused the harm). With pen in hand we write down the character defect that had caused the harm we had listed in column three. Our recovery depends upon the healthy elimination of these waste products or at the very least we need to reduce the number, power, and frequency of these character defects. The A.A. Twelve and Twelve says, We can go far beyond those things which were superficially wrong with us, to see those flaws which were basic, flaws which sometimes were responsible for the whole pattern of our lives. Thoroughness, we have found, will pay-and pay handsomely.
In looking back at our relationships we ask ourselves whether or not we are willing to forgive those people that have harmed us. Our ego, pride and our bloated sense of self righteousness that has helped  to identify ourselves for such a long time, are now being challenge
In the last column (Am I willing to forgive the other person?), enter yes or no.
If we fail to forgive, do we not continue to judge and with that judgement  is it not put back upon us, measure for measure. 
An amend, think of it like mending a piece of cloth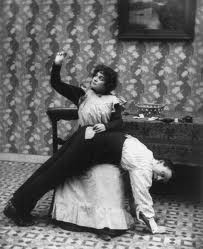 the resources are available and  the is person available
you have the thread and you have the needle
the resources are available and the person is unavailable?
you have the thread and you don't have the needle
the resources are unavailable and the person is available
you don't have the thread but you do  have the needle
the resources are unavailable and the person is unavailable
you don't have the thread and you don't have the needle
THE FORGIVENESS YOU GIVE IS EQUAL TO THE FORGIVENESS YOU TAKE
We avoid the temptation to look at the type of the amends or the consequences that might arise from making those amends. Those issues are reserved for Step Nine. Step Eight is to become willing to make amends to everyone on the list. We have to keep an eye on the prize, stay focused on the goal and not let a fear based future of real or imagined consequences stop us from putting someone's name on the list. We are now trusting in God and the process.
I have been through some terrible things in my life, some of which actually happened.             Mark Twain
IT'S A FULL HO– USE IN THE AMENDS ROOM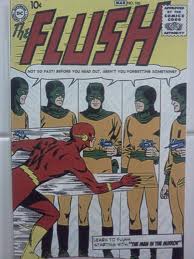 The challenge is, are we now willing to make amends to all these people, regardless of the personal cost? Only when we can answer yes!, has the step been taken.
Willingness punctures the hot air balloon of ego.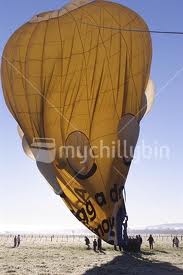 Once again we take a trip down memory lane and revisit the painful adventures of the past in which our character defects have manifested themselves… We own up to the wreckage our self-will has caused us.  We can no longer play beat the clock. Its time to admit to our faults, mistakes, and character defects not only to God, to ourselves, and to another human being, but also to the very individuals whom we have harmed.
We have to make amends for what we have done. We accept both responsibility for, and the consequences of, our past behavior.
But small is the gate and narrow is the road that leads to freedom and a new life. There is no other way to put the guilt and shame of the past behind us and ensure that we will not behave that way again.
THE EXCEPTION MAKES THE RULE. THE RULE IS THERE IS NO EXCEPTIONS
Besides developing the willingness to make amends, the hardest part of this step may be developing the willingness to forgive. The heart of this step is forgiveness. We forgive them no matter what they have done to us. We forgive even when the fault is else where, we forgive them so We can be free.
Forgiveness was giving up any future claim to revenge
HATE BINDS US; LOVE FREES US
Hell in a hand basket or Heavens gate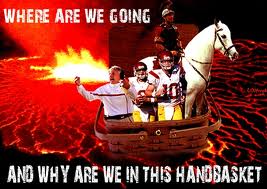 Those whom we hate or hold a resentment, we remain tied to. When you live in fear and resentments you know what it feels like to be a slave. We are enslaved by our resentments, freed by our love. When we can forgive, we convert slavery into freedom. If forgiveness doesn't come easily we pray daily and ask God to grant his favor upon the person of our resentment, even if we don't mean it at first. It is through forgiveness that we can finally let go of the past and start anew.
We do an Eighth Step every time we do a Fourth and Fifth Step, supposing things have bubbled up from a deep down past. Step Eight is not worked daily, it is about the past. The fundamental principle of the Step (be willing to make amends) is contained in Step Ten. Step Ten reads Continued to take personal inventory and when we wrong promptly admitted it.
IF THERE ARE NO FURTHER QUESTIONS; OK, YOU IN THE BACK WITH THE HAND CUFFS.
DO I HAVE TO LIST EVERYBODY I'VE EVER HARMED?
That would be a big yes, of course; you can't remember everyone you have harmed. Do the best you can, don't obsess a quite objective view is our goal. When in doubt, a tie goes to the runner, put his name down.
WHAT IF I DON'T KNOW WHERE THEY ARE NOW?
No matter, this is a list of people you have harmed, not a list of people you have harmed that you can easily get in touch with.
WHAT IF THEY HURT ME MORE THAN I HURT THEM?
It does not matter if they harmed you. This is your amends list, let them do their own list. We are cleaning our side of the street. Their side of the street is just that, their side.
WHAT IF I DON'T WANT TO MAKE AMENDS TO THEM OR THEY DON'T DESERVE IT?
First things first, you put them down. The first part of the Step is to make a list of all those you have harmed. The second part of the Step (being willing to make amends to them all) comes after you have made the list.
WHAT IF I GOT DRUNK AT A PARTY AND DID OR SAID SOMETHING THAT WAS VERY BAD TO A BLIND DATE AND THEY WERE ALSO DRUNK AND I NEVER SAW THEM AGAIN?
I took their Seeing Eye dog, someone had to drive. (The dog was the only one sober enough to stear)
If you remember, and harm was done, they go on the list. Our goal is to clean up the wreckage of the past, a lot of wreckage, a lot of names. The step is about making a list and being willing, so it doesn't matter whether or not you know where they are.
WHAT IF I REMEMBER WHAT HAPPENEND BUT NOT THE NAME OF THE PERSON I'VE HARMED
List the incident and describe it. They are probably in a witness protection program anyway.
THIS COULD BE A VERY LONG LIST. IT COULD TAKE ME A LONG TIME TO WRITE IT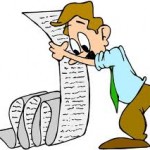 Then there is no time to waste. I have a copy of the New York City directory, let's start from the letter z and work backwards.
WHAT IF I WILL GET IN SERIOUS TROUBLE IF I MAKE AN AMENDS?
If I am your sponsor, you're already in trouble.
This step is not about making the amends to the person you have harmed. It is not even about deciding what kind of amends to make. It is only about making a list of those you have harmed and becoming willing to make amends to them all. It's in the Ninth Step that you will consider the type of amend that needs to be made. So put the person's name on the list and the nature of the harm that could get you in trouble if you made an amend.
WHY DO I HAVE TO LIST THE SPECIFIC CHARACTER DEFECT?
Remember you are trying to free yourself from the bog of your character defects, so it will be helpful to see how they continuously snare you in your everyday life. This will make clear  just how much harm your character defects have caused you and others. We get to see with a new pair of glasses that encourages us to act differently going forward from here, for do we not come from where we stand.
WHAT IF I'M NOT WILLING OR ABLE TO FORGIVE SOMEONE ON THE LIST?
Then it's time to raise some Cain; focus on your part and how you contributed to the harm. (When injured in an auto accident and failing to put on your seat belt it is considered contributory negligence,  it reduces the award).
What was your role in it?
Reread the home work assignments weekly.
Pray daily for the problem person (whether or not you mean it, especially if you don't mean it)
"You cannot pray a lie "  Mark Twain
WATCH YOUR STEP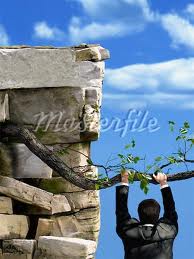 There was this hiker  who was so taken aback by the majestic mountain scenery he lost track of time and in the dark he wondered too close to the edge and slipped off; fortunately on the way down he caught a limb protruding from the side of the mountain. He looked around only to view the  black  abyss unable to see the  canyon floor below. He started losing his grip and in desperation he called to the heavens with all his might, Lord please save me! The heavens opened up and the voice of the Lord echoed thru the canyon walls saying I need you to trust me and let go. The fellow exclaimed, I will surely die. Again the voice of the Lord said Trust me and let go.Unknown to The hiker he was only two feet from the canyon floor and  with his remaining strength looked up and yelled  IS THERE ANYBODY ELSE UP THERE???
An Eighth Step resembles a Fifth Step in that it is admitting to another person the exact nature of the harm we have caused.
1) We now discuss the amends list. For each person on the list, ask your sponsee to
2) Give the persons name and relationship (brother sister teacher, neighbor employer etc.
3) Describe the behavior that caused the harm which now requires the amend
4) identify the specific character defects that manifested themselves in that behavior
Describe how  they feel about the behavior now
Confirm that they are willing to forgive that person for their contribution, if any, to the harm that resulted
Confirm that they are willing to make amends to that person regardless of the personal cost of doing so. The exact amend however, should not be discussed at this time
VIAGRA FALLS, STEP BY STEP, INCH, BY INCH NAME BY NAME (Abbot & Costello)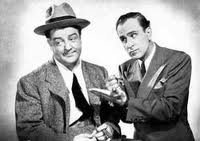 We go through the list, name by name. If your sponsee is not willing, we have a heart to heart, a mano a mano. We must let go and trust in God and the process if we are to get well.
When your sponsee is willing to make amends to all those harmed without regard to the consequence to themselves, they have taken Step Eight;  if not, not.
HOW FAR IS A LENGTH?  HOW LONG IS A PIECE OF STRING?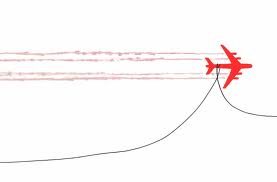 A life's sentence
A story related to me by a fellow in my home group, Danny B, who is now a circuit speaker (a person who goes around the country telling their story at A.A. conventions or A.A. activities.) He was confronted with a dilemma. He had divulged in his Fourth Step that he was the third man in a felony robbery, Danny was the man who had gotten away. He had discussed this with his sponsor. Danny,  a single man at the time was directed by his sponsor that he had gone so far down the scale that if he wanted to maintain sobriety he would have to turn himself in to the law. Danny was willing to go to any length. He sought out the detective and told him that he was the third man in that felony robbery and he was working an A.A. program The detective told him that the man who committed that crime would not have turned himself in, why don't you just go home. Danny would exclaim in his talks  I am in, I am in A.A. for life.