HUMBLY ASKED HIM TO REMOVE OUR SHORTCOMINGS WHEN YOU ARE GOOD AND READY, NO, JUST WHEN READY The reading
The A.A. Big Book that covers Step Seven  (page 76)
Step Seven in the A.A. Twelve and Twelve (pages 70-76)
The questions
What does it mean to humbly ask?
What is Humility?
What are Our shortcomings
The A.A. Twelve and Twelve tells us that the whole emphasis of Step Seven is on humility. We were humbled in Step One, by a more powerful foe. We were beaten into a state of reasonableness. We were powerless, our pain made us teachable. We had broken hearts and a contrite spirit. The attainment of greater humility is the foundation principle of each of A.A's Twelve Steps. For without some degree of humility, no alcoholic can stay sober at all. Nearly all A.A's have found, too, that unless they develop much more of this precious quality than may be required just for sobriety, they still haven't much chance of becoming truly happy .Without it, they cannot live to muchuseful purpose, or, in adversity, be able to summon the faith that can meet any emergency.
Humility was like underwear, essential, unless it shows, then it is indecent.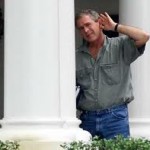 Oh Lord it's hard to be humble when you're perfect in every way. I might not be much, but I am all I think about each and every day.
Billy Wilson explains humility this way "As long as we placed self- first, a genuine reliance upon higher power was out of the question. That basic ingredient of all humility, a desire to seek and do God's will, was missing."  Humility, we discover, is not something to be resisted, but something to be accepted, even embraced. Our eyes begin to open to the immense values which have come straight out of painful ego-puncturing.
Bill W. writes 'But the process was unbelievably painful. It was only by repeated humiliations that we were forced to learn something about humility. As time went by, we realized that there was a more effective way to achieve it. We saw we needn't always had to be bludgeoned and beaten in humility. It could come quite as much from our voluntary reaching for it as it could from unremitting suffering. A great turning point in our lives came when we sought humility as something we really wanted, rather than something we must have.
There is no quick fix. To gain a vision of humility as the avenue to true freedom of the human spirit , to be willing to work for humility as something to be desired for it self, takes most of us a long, long, time.
When every man, women, and child  becomes your teacher, for so few the wise and so many the fool,  remaining teachable is the Seventh Step tool
Now this is not all; little children do have words given unto them many times, which confound the wise  and the learned.   Al  Ma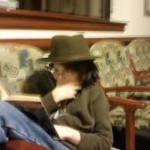 If at first you don't succeed, try again on bended knees.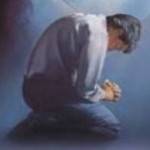 Humble pie is the bitter bite that gives the sweetest slice of life.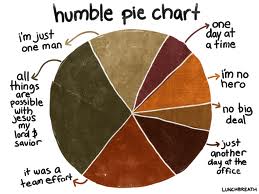 In the Third Step we humble ourselves spiritually by turning our will and our lives over to the care of God. In the Seventh step we put that decision into practice by asking God to do something specific for us: remove our defects of character. By asking God humbly to do so, we are saying, Thy will, not mine, be done in the timing and the manner of their removal.
Sometimes quickly, as in an instant; sometimes slowly, as in a life time, we have to work for it daily… For the time and tide of it, it is up to he who hung the moon (God).
The Seventh Step is applied daily, as with Step Three and Step Six. I think I see a pattern here.
TAKING THE SEVENTH STEP IS MORE THAN JUST A WALTZ ACROSS TEXAS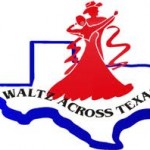 Ask your sponsee if he or she understands the word humility. When finished, ask them Are you now willing to ask God to remove your defects of character?
If the answer is yes, have your sponsee turn to page 76 of the A.A. Big Book and read aloud the Seventh Step prayer.
My Creator, I am now willing that you should have all of me, good and bad. I pray that you now remove from me every single defect of character which stands in the way of my usefulness to you and my fellows. Grant me strength, as I go out from here, to do your bidding. Amen
When you sponsee has recited the seventh Step prayer the Step has been taken, it's applied daily and as such never completed.