WHAT IF I DREAD CALLING MY SPONSOR?
I WILL CALL MY SPONSOR AS SOON AS I FINISH MY CHORES, WAX THE CAT, WALK THE FISH, CONTEMPLATE  SUICIDE; THAT'S SILLY, AFTER SUICIDE I WON'T HAVE TO MAKE THE  CALL, GEE I FEEL BETTER ALREADY.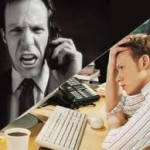 If your dread is the rare experience occasioned by having to admit a wrong, make an amend, or own up to not having worked the program, it is part of sponsorship. If it results from being new to the program and not yet accustomed to making that daily telephone call to a new sponsor, it's part of the process. On the other hand, if it is an ongoing dread that it is not relieved by the call itself, there may be a problem in the relationship. Some sponsors shame their sponsees rather than support them within a tough love framework. If your sponsor is shaming you, but won't admit it, or if you cannot figure it out what the dread is about and cannot resolve it, find a second sponsor and see if  the dread continues. Your work should not be characterized with dread but most often, relief, comfort, understanding, direction and love. Sometimes tough love- but love just the same.
WHAT IF MY SPONSOR DUMPS ON ME?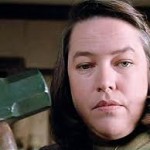 Misery loves company, that's not all together true- " Misery Demands Company"
Some sponsors use their sponsees as a dumping ground for emotions they don't want to deal with and need to get rid of. They dump those feelings on the sponsee who then feels worse than when the conversation started. If your sponsor is more interested in talking about themselves than about you and if you routinely feel worse after talking to your sponsor, ask yourself if you're being emotionally dumped on. For example, if your sponsor regularly saysYou think you've had a bad day. Listen to this! it may be sign of discounting your feelings while giving your sponsor the opportunity to dump his negative feelings on you. If you confront your sponsor on this practice and it continues (old dogs/new tricks), you may want to find another sponsor.