IS IT OKAY TO ASK A HIGH PROFILE PERSON TO SPONSOR ME?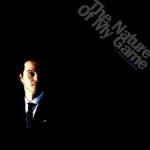 PLEASE ALLOW ME TO INTRODUCE MYSELF I'M A MAN OF WEALTH AND TASTE
Yes, but only if you are asking that person because it is the quality of their recovery that you admire. If you have some other motives, don't ask. I don't know what I want; all I know is that I have needs and he has money to burn, a house on the hill and an uncanny business skill. I need a boss, someone to tell me what to do. Alas, the cost could very well be paradise lost.
It is not your sponsor's responsibility to get you a job, improve your social life, boost your career, or add to your prestige. If your real reason for asking the famous person to sponsor you is to take advantage of that fame in any way, then the relationship is doomed from the beginning.
When dealing with a high-profile sponsor, you have a special need to guard that person's anonymity. You have no right to reveal to anyone who your sponsor is or what your sponsor tells you. If you can't keep their identity a secret even within the program as well as what they say, if you have not checked your motives at the door you have no right to ask that person to be your sponsor.