HOW DO I PAY BACK MY SPONSOR FOR WHAT THEY HAVE DONE FOR ME?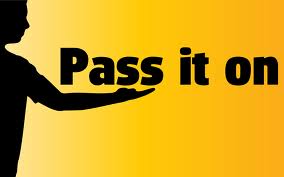 SORRY WE DON'T ACCEPT CASH, CHECKS OR CREDIT CARDS
Only by passing it on, by being the best sponsor you can be. To give away what was so freely given. There is no other way; they have gotten as much out of the relationship as we have. It would be inappropriate and unacceptable to offer sponsor money or anything else as a form of repayment. We act as sponsors because it is our responsibility to do so as Twelve Step members and to grow spiritually, for when we are in the service of our fellows beings  are we not in the service of our God? and in that service and in that moment are we not divorced from self dilution, self seeking, and self pity, and in that moment and in that service  is that not when we make our conscious contact with our creator who lives from moment to moment, eternity to eternity, life everlasting, the magic words in A.A. is Action and more Action for faith without works is dead.
see you on the radio
RumRadio.org
Joseph