WHAT IF I FIND MY SPONSOR HAS NOT BEEN HONEST WITH ME
If memory serves, the truth was misplaced and then kicked to the curb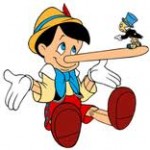 It depends what your sponsor hasn't been honest about. If your sponsor has lied about something related directly to the program, such as their recovery date or the Steps worked, or has lied in an effort to persuade you to do something you would not have done had you known the truth, find another sponsor. If you find out that your sponsor is a chronic liar, find one that isn't. It pays to be honest and to some it doesn't pay enough. Diogenes was the man who walked the streets of Athens. He never found an honest man. Rigorous honesty is the basis of all Twelve Step programs. It is what you are trying to learn. You can't learn it from a dishonest sponsor, although, lest we forget, it is the Steps and not a sponsor who will ultimately teach you to be honest. Something's are best unsaid. if you are new to sponsorship and your sponsor's secret is a deep one unrelated  to the program it may be that your sponsor felt it was too soon to reveal it. You will have to make the call.
WHAT IF MY SPONSOR OR I WANT TO BRING UP ISSUES FROM OTHER TWELVE STEP FELLOWSHIPS?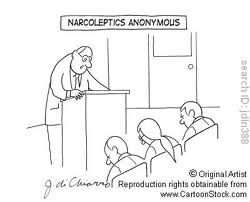 I have so many addictions and so little time; does anyone offer a discounted bundle?
There are several factors to consider in answering this question: They are
(1) your length of recovery from your primary addiction,
(2) the nature of the other Twelve Step group, and
(3) who is bringing up the other issues.In general, it is better in the first year of recovery to focus exclusively on your primary addiction, the addiction that is more lethal and deadly.
However if you are addicted to more than one psychoactive chemical (such as alcohol and other drugs), I recommend one addiction at a time the nuances can be worked out later. Let's concentrate on getting you through the Steps in a thorough yet timely manner. In the end, we do not want to say the operation was a success (they went to many fellowships) but the patient died. A secondary addiction can often lead back to the primary i.e. sex addiction back to alcohol. In my experience, the secondary addiction comes on with renewed fervor trying to find an outlet to distract from the gnawing pain of abstinence and the hard work of recovery. This is where we more often find grace from an all loving, all knowing and all powerful God where we are saved by grace after all that we can do.If it is you sponsor who raises the other Twelve Step group issues because he or she is pushing their codependency, compulsion or addiction issues onto you, discuss the problem. You have asked your sponsor to help you with your primary addiction program. You have the right to restrict their guidance to that area.