CONTINUED TO TAKE PERSONAL INVENTORY AND WHEN WE WERE WRONG PROMPTLY ADMITTED IT
Post-haste, with the help of grace, Step Nine is close behind. We put down the heavy lifting for the Simonize brush and the high polish chamois.
Step 10,  check yourself before you wreck yourself
EXTRA! READ ALL ABOUT IT, STEP TEN CONTINUES WITHOUT END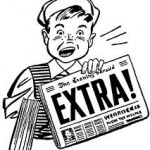 Those pages in the A.A. Big Book that cover Step Ten (pages 84-85) Step Ten in the A.A. Twelve and Twelve (pages 88-95)
Ten Steps, ten questions
1.) Why does the Step begin with Continued to take?
2.) What does the phrase personal inventory mean as it used in this step?
3.) Why is the process of taking an inventory as important as admitting when we were wrong?
4.) What are the actions we are supposed to take each day in order to work the Tenth Step?
5.) What does it mean to be "wrong, and what are some recent examples of being wrong from your own life?
6.) What are your major character defects and how are they likely to show themselves in behavior that requires the application of this Step?
&.) What does it mean to promptly admit it when we are wrong? Why is it important to promptly admit it?
8.) Are you willing to make the commitment and the effort necessary to work this Step, one day at a time?
9.)If you resist this Step, why do you think you are resisting it?
10. )How will you know when you have taken this Step?
COMING TO A MOVIE HO– USE NEAR YOU THE RETURN OF SANITY, WITH HIS EVER FAITHFUL COMPANIONS, REA-ALITY AND NORM-ALITY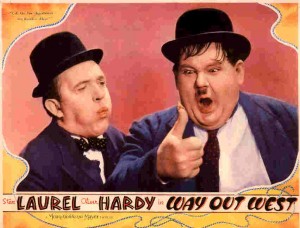 The A.A. Big Book tells us, sanity has returned, We will seldom be interested in liquor. If tempted we recoil from it as from a hot flame. We act sanely and normally, and we find that this has happened automatically.
We are on a constant vigil looking for our character defects that manifest themselves by and through the wrongs that we do.
We have entered the world of the spirit. Our next function is to grow in understanding and effectiveness.
The closets have been cleaned, and all the skeletons and denizens of the deep are fast asleep. What was once made wrong is now made right. Step Ten tells us how to maintain this  new state of mind, peace, serenity, and guard the  freedom of a new kind.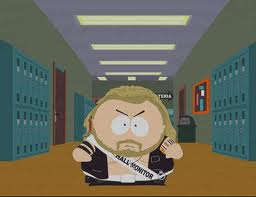 Hall monitors, please check your daily inventory to see if there is any character defect lurking around the darkest corners. Please check to see if they have a temporary pass and all documents are in order. We need to take prompt corrective action as needed to keep our slate clean and our side of the street from filling with unwanted debris.
Step Ten is Steps Four through Nine in a single package, applied to the present.
Working Step Ten means adopting a new way of life that requires continuous commitment and effort. The difficulties and rewards  of the Step come from applying it to our lives day after day, month after Month, year after year. The trudge is on, to go beyond, we need to step with direction and with firmness of purpose.
It is an essential part of the Twelve Step's spiritual program and of what the A.A. Big Book calls its "design for living"  that keeps the Twelve Promises coming true in our lives.
Inventory control minimizes damage control. No inventory, its crash and burn, Vern.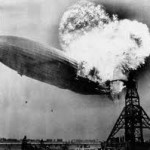 The A.A. Big Book and the Twelve and Twelve describe the way in which we are to work the Tenth Step:
During the day we take a spot-check inventory whenever we find ourselves getting tangled up.
At the end of the day, we take a personal inventory to review the events of the hours just past.
Our personal inventory at the end of the day is in the form of a balance sheet, which means we include the inventory what we have done right,  as well as what we have done wrong.
When we retire at night, we constructively review our day. Were we (1) resentful,(2) selfish, (3) dishonest or (4) afraid? (5) Do we owe an apology? (6) Have we kept something to ourselves which should be discussed with another person at once? (7) Were we kind and loving toward all? (8) What could we have done better?(9)  Were we thinking of ourselves most of the time? Or (10) were we thinking of what we could do for others, of what we could pack into the stream of life? But we must be careful not to drift into worry, remorse or morbid reflection, for that would diminish our usefulness to others. After making our review we ask God's forgiveness and inquire what corrective measures should be taken.
We forgive when the fault is elsewhere.
Find fault with thyself rather than with others. Teyasu Tokugawa
Love and tolerance is our code
I will go with you Charlie Brown
THE GOLDEN RULE
THE MAN WITH THE GOLD MAKES THE RULES, NO NOT THAT ONE. DO UNTO OTHERS, BUT DO IT TO THEM FIRST, NO NOT THAT ONE EITHER, DO UNTO OTHERS AS YOU WOULD HAVE THEM DO UNTO YOU YEAH, THAT'S THE ONE
The A.A. Twelve and Twelve asks Aren't these practices joy killers as well as time consumers?  That would be a big No. A continuous look at our assets and liabilities, and a real desire to learn and grow by this means are necessities for us.
More learned people, than I in all times and in all places have Practiced unsparing self-survey and criticism. For the wise have always known that no one can make much of a life until self searching  becomes a regular habit, until he is able to admit  and accept what he finds ,and until he patiently and persistently tries to correct what is wrong.
The unexamined life is not worth living , as a  life in recovery is to die for.
THE PAWS THAT REFRESHES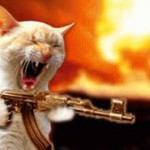 We no longer have to scratch at quick random movements
The A.A. Twelve and Twelve suggests When in doubt [about what to do], we can always pause, saying Not my will, but thine, be done
I MIGHT NOT ALWAYS BE RIGHT, BUT I AM NEVER WRONG, HARDLY EVER
Sometimes you have a choice, do I want to be right, or do I want to be happy?
It's humbling to admit to be being wrong; it is a full scale frontal attack to the ego. We are wrong anytime we act out of our character defects, whenever we live in our self-centeredness.
For example, when we participate in the name calling shame and blame game rather than accept responsibility for what we have done. Maybe I can get away with it; if I can't dazzle them with brilliance maybe I can baffle them with finely spread bull butter, when we lie to protect our selves or our image. We are wrong when we are
judgmental, self-righteous, or demanding, it's my way or back to the  lonely highway.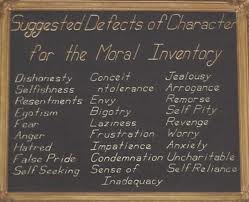 IN TIME IT BECOMES MINE, LOCK STOCK AND CHARACTER DEFECT
The longer we delay in our admission of wrong doings the more we take possession of them.
My sponsor would tell me, if I need someone to rationalize, minimize, and justify any wrong behavior, I will call you. When we are Johnny on the spot with a humbled admission, it helps us to recognize our character defects with a post haste act of contrition. A quick admission dampens the spark to angers hot short fuse… The prompt admission we make is an amend, and if damage was done, reparation is quickly taken in tow. I have also learned that crow is easier to eat while it's  still warm
TIME TO GET RIPPED IN THE SPIRITUAL GYM, OR DO YOU WANT TO BE A GIRLY MAN WHO DRINKS AGAIN?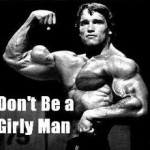 We exercise our spiritual muscle with the weighty matters of honesty and accountability. Only through vigilance and willingness in the prompt admission of our wrongs is our only hope to stay in a fit spiritual condition. An A.A. saying; the monkey might be off my back but the circus is still in town.
It must be understood that a complete and total amends includes not repeating the same behaviors. It is for this reason that Step Ten follows Step Nine. It keeps us from repeating the wrongs of the past.
RESISTANCE IS FUTILE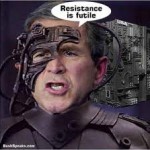 We resist Step Ten anyway, why? Part of the answer may be that we resist humility and the deflation of our egos that accompanies it… As the Twelve Step saying goes, we still want what we want when we want it. We are still too often self-will run riot.
WE HAVE MET THE ENEMY AND HE IS US     Pogo
It is a spiritual axiom that every time we are disturbed, no matter what the cause, there is something wrong with us.
We have become so used to blaming everything and everybody for the way things are and how we feel, including God. It seems strange and unnatural to think that we may be the cause of our own unhappiness. Are we the architects of our own demise? The A.A. Twelve and Twelve names several causes of this self-disturbance: justifiable anger, resentments, jealousy, envy, self-pity, and hurt pride.
In some cases, on a deeper level, we can recognize our own unresolved charter defects in another's behavior. An A.A. saying if you spot it, you got it. Another A.A. saying when you point an accusatory finger, there are three fingers pointing back at you.
Only when we understand the source of our unhappiness, can we do something about it. A spot check inventory taken in the midst of such disturbances can be a very great help in quieting stormy emotions. Taking action, before the tempest in the tea pot boils over, a call to your sponsor, can give a fresh and cooling perspective.
YOU'RE LUCKY DAY, THE GOVENOR HAS CALLED WITH A REPRIEVE, BUT IT'S ONLY FOR TODAY.
A quote from the Big Book in Step Ten; We are not cured of alcoholism. What we really have is daily reprieve contingent on the maintenance of our spiritual condition.
I would ask you this, what maintains itself?  Nothing maintains itself, you are either growing spiritually, or you're declining spiritually, and if you are declining spiritually, surely your recovery and even your sobriety may  become tentative.
if an alcoholic failed to Perfect and  Enlarge  (Steps 11 and 12)  his spiritual life through work and self-sacrifice for others, he could not survive the certain trials and low spots ahead
The Big Book says Everyday is a day we must carry the vision of God's will into all our activities. How can I best serve thee-Thy will (not mine) be done. These are the thoughts that must go with us constantly.
God's will for us in recovery include the removal of our character defects. An ongoing self-appraisal, a daily inventory, and the amends we need to make constitute the footwork we do toward the removal of our character defects that might block us from the sun light of the spirit.
STEP TEN IS A DEJA VU ALL OVER AGAIN
Step Ten is applied daily. It is never worked in the past tense; it is always being worked. Step Ten and Eleven in combination help us to keep our egos in check and keep our self-will under wraps.
There is a knock on the farmers door, a neighbor asks to borrow the farmers ax. I would lend yo my ax but  I am building a well and need my ax,  states the farmer . The neighbor relents and says  "well thanks anyway" if you need your ax ,you need your ax.and leaves. As the farmer closes the door his young son who was standing behind the door inquires  Dad your not building a well? the farmer replies  "son when you don't want to do something, any excuse will do"
Its easy to make excuses to avoid working Step Ten. The best defense is a good offense, self-discipline, prayer and a savvy sponsor with the understanding  that:
The problem with discipline is that it takes  motivation, the problem with motivation is, that not now becomes never
There are two rungs in the Ten Step ladder.
1.) Taking  a regular inventory
2.) Promptly admitting when we are wrong
I apologize so much, I get dizzy isn't that enough?
What part of the word TWO don't you understand? There are two suggested actions in Step Ten. The inventory is so we can confront in black and white our ongoing character defects, and secondly we promptly admit when we are wrong In the long run, and this is for the long run, in time our need to apologize will lessen
WATCH ME PULL A HABIT OUT THE HAT, THAT TRICK NEVER WORKS, THIS TIME FOR SURE                       Bullwinkle J Moose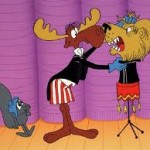 A daily working of Step Ten is a habit to be developed, and habits are developed by repetition
How do we determine the Step has been taken so we can move on to Step eleven? Since the Tenth Step process continues on for a lifetime, there is no definitive answer.
THE AIR IS RARE AT THESE HIGH ATITUDES A SHERPA GIUDE CAN SEE US THROUGH, TENZING NORGAY TO THE RESCUE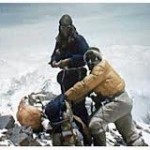 A good guideline,has your sponsee  committed to doing a regular inventory and commit to develop a regular habit of self examination and has gained enough humility  and willingness to promptly admit to their wrongs. On that basis, three criteria can be used to determine whether or not your sponsee has taken Step Ten. They are as follows.
1.) Is there a continuing commitment to put  forth the effort that the step requires?  (I require  the continuing  commitment.  a few days is sufficient so that we remain timely, as all the Steps with the exception of  Step One are ideals and all Step work is suggested).
2.) Is there evidence of the Step's daily application in your sponsees life? Have they developed a habit of spot-checking inventories? When wrong, do they promptly admit it?
3.) Does your sponsee have a sense of God-consciousness? Have they begun to develop the vital sixth sense?
When all three criteria have been met, your sponsee has taken Step Ten and is ready to take Step Eleven with the reminder that the Tenth Step is never completed, it goes on days with out number and years without end.