WHAT DO I DO WHEN MY SPONSEE LIES TO ME?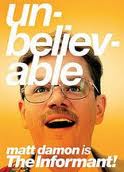 ASK ME NO QUESTIONS AND I WILL TELL YOU NO LIES, AS THE TRUTH IS FOREIGN TO ME, I HAVE ONLY SURVIVED WITH MISPLACED  HALF TRUTHS AND THE CREATIVE ALABI
Confront the sponsee immediately. A Twelve Step program is one of honesty, and honesty is something we are trying to teach our sponsee. If you and your sponsee are not developing increasing trust and honesty with each other, the sponsorship is in jeopardy, Honesty is one of the ground rules. However, I don't expect a new sponsee to reveal everything at once regarding the past and certain issues in the present, nor do I reveal all my private issues. As trust builds between us, we are each more willing to share our secrets with the other.
NOW I LIE ME DOWN TO SLEEP, IF I SHOULD LIE BEFORE I AWAKE, I PRAY  THE  LORD MY LIE TO TAKE
We have come into the rooms of recovery habitual liars, we would lie so often that we would lie even when the truth would have served us better. Its progress not perfection and time takes time.
Newcomer sponsees fall into a special category. Very often they don't know how to be honest, so the approach with them is different. For some newcomers, learning to be honest is a process that takes time and unfortunately many failures. Many of us have lied so much and so often that we would not recognize the truth if it bit us.
IT IS HARD TO BELIEVE THAT A MAN IS TELLING THE TRUTH WHEN YOU KNOW THAT YOU WOULD LIE IF YOU WERE IN HIS PLACE
There is no reason for us, therefore, to expect instant honesty from a newcomer sponsee. Dishonesty is something that the two of us can  be aware of as a problem  and work on together .This approach isn't intended to provide an excuse for lying but to allow progress  (rather than to demand perfection) in this area. On the other hand, I do expect my sponsee to be absolutely honest about their drinking or drug use (or equivalent addiction) and about the fundamentals of their program.
The liar's punishment is not in the least that he is not believed, but that he cannot believe anyone else.
MY  SPONSEE CALLS TOO OFTEN. HOW DO I HANDLE THAT?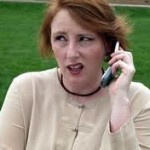 I THOUGHT IT WAS A RINGING IN MY EARS UNTILL I REALIZED IT WAS A NEW  SPONSEE WITH AN AUTOMATIC REDIAL
Set your boundaries. You have a right to your time discuss the situation and try to resolve it.  If it is a matter of excessive dependency, address that issue. If your sponsee simply wants to talk with you more than you want to talk them discuss the problem openly and try to resolve the conflicting expectations by coming to a mutually acceptable compromise. One such sponsee would call three and four times a day, I quickly confronted him with a boundary. One call a day as originally agreed two calls if there is a situation that needs immediate attention (as to go out and drink) incident or accident. If he needs to talk more often I suggest he calls his life line of other program members.
A wise man speaks because he has something to say; a fool because he has to say something.  Plato