HAVING HAD A SPIRITUAL AWAKENING AS THE RESULT OF THESE STEPS, WE TRIED TO CARRY THIS MESSAGE TO ALCOHOLICS, AND TO PRACTICE THESE PRINCIPLES IN ALL OUR AFFAIRS
Kahlil Gibran – " Spiritual awakening is the most essential thing in man's life, and it is the the sole purpose of being"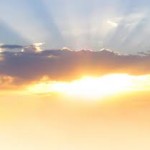 At the end of the discussion on Step Eleven, the A.A. Big Book says But this is not all. There is action and more action. Faith without works is dead.
LET'S STEP IT UP AND GET OUR READING DOWN
1) Those pages in the A.A Big Book that cover Step Twelve (Pages 89
103)
2) Appendix 2 (Spiritual experience) in A.A. Big Book (Pages 569-570)
3) Step Twelve in the A.A. Twelve and Twelve (pages 106-125)
I HAVE SIX HONEST SERVING MEN, THEY TEACH ME ALL THEY KNEW; THEIR NAMES ARE, WHAT AND WHY AND WHEN AND HOW AND WHERE AND GOD IS THE WHO
What does the term spiritual awakening mean to you?
Have you had a spiritual awakening? How are you different spiritually from the way you were when you came into the program?
Why does the Step say that a spiritual awakening comes about "as the result of working these Steps rather than as a result of working these Steps?
What is the message we are trying to carry to others suffering from alcoholism (addiction or compulsive behavior)?
Why is it important that we carry this message?
What Twelfth Step work have you done in the past week? Two weeks? Four weeks?
What are the principles that we are to practice in all our affairs
LIVE LONG AND PROSPER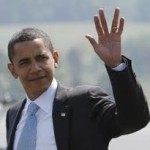 The Twelfth Step sums up our Twelve step recovery program as a lifetime undertaking based on the practice of spiritual principles and service to others.
FILL THE MEASURE OF YOUR CREATION AND FIND JOY THEIRIN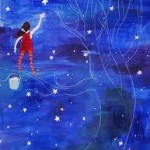 Bill Wilson writes, The joy of living is the theme of A.A.'s Twelfth Step, and action is the key word  Here we begin to practice all Twelve Steps of the program in our daily lives so that we and those about us may find emotional sobriety.
The transforming power of the Twelve Steps is now focused on the whole of life, and the recovering alcoholic or addict moves to a larger, more encompassing dimension: the world of the spirit.
TO MY SISTERS AND BROTHERS, THE RICHEST FOLKS IN BEDFORD FALLS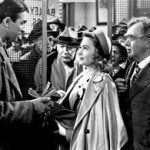 It should not be surprising that someone who thoroughly follows the path of the Twelve Steps has a wonderful life.
YES SIR, NO SIR, THREE BAGS FULL
Chapter seven (Working with others) in the Big Book of A.A. is devoted to Step Twelve. The A.A. Big Book discussion of this Step can be divided into three parts.
The spiritual awakening that results from working the Twelve Steps and the significance of that awakening.
Working with other alcoholics or addicts. (carrying the message of Twelve Step recovery to others like ourselves both in and out of recovery)
Dedication to a way of life that involves the practice of spiritual principles in all our affairs.
THE BOOGEY WOOGEY BUGLE BOY OF COMPANY B, TRUMPETS A SPIRITUAL REVEILLE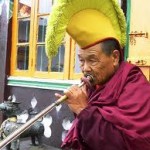 Bill Wilson writes, Practicing these Steps, we had a spiritual awakening about which finally there was no question.
There is no doubt about it. Program members who work all Twelve Steps do undergo a spiritual awakening. That's the how of it. The why of it is a loving God doing for us what we could not do for ourselves. But what exactly is a spiritual awakening? Bill Wilson wrote "Maybe there are as many definitions of spiritual awakening as there are people who have had them".
Essentially, though a spiritual awakening can be thought of as a new state of consciousness and being, as a personality change sufficient to bring about recovery from alcoholism, and as an awareness of a power greater than ourselves.  The Big Book of A.A. speaks of a transformation stemming from access to a source of strength-a power-which before we had denied ourselves.
TO SOME IT IS GIVEN THE EXPERIENCE, TO SOME IT IS GIVEN AN AWAKENING
We get what we need, tailor made to the individual's  understanding, never the less, and always the more. We seek and we find, we knock and the door swings wide.
The spiritual awakening is a gradual transformation, line upon line, precept upon precept, here a little, there a little. They include changed perceptions, attitudes, and behaviors. Doctor Bob told Akron A.A.'s about the Creator and called Him his Heavenly Father. He told them about the Bible and called it the Good Book. He led them in prayer and old fashioned prayer meetings. He read, recommended, and circulated to pioneer A.A.'s and their families books about God, Jesus Christ, the Bible, prayer, Quiet Time, and healing.
Bill W talks about his spiritual experience.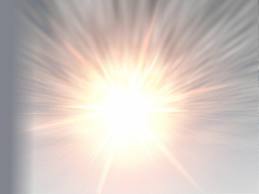 In December 1934, I appeared at Towns Hospital, New York. My old friend, Dr. William Silkworth shook his head. Soon free of my sedation and alcohol I felt horribly depressed. My friend Ebby turned up and although glad to see him, I shrank a little as I feared evangelism, but nothing of the sort happened. After some small talk, I again asked him for his neat little formula for recovery. Quietly and sanely and without the slightest pressure he told me and then he left.
Lying there in conflict, I dropped into the blackest depression I had ever known. Momentarily my prideful depression was crushed. I cried out, "Now I am ready to do anything – anything to receive what my friend Ebby has." Though I certainly didn't expect anything, I did make this frantic appeal, "If there be a God, will He show Himself!" The result was instant, electric beyond description. The place seemed to light up, blinding white. I knew only ecstasy and seemed on a mountain. A great wind blew, enveloping and penetrating me. To me, it was not of air but of Spirit. Blazing, there came the tremendous thought, "you are a free man. Then the ecstasy subsided. Still on the bed, I now found myself in a new world of consciousness which was suffused by a Presence. One with the Universe, a great peace came over me. I thought, "So this is the God of the preachers, this is the great Reality." But soon my so-called reason returned, my modern education took over and I thought I must be crazy and I became terribly frightened.
Dr.Silkworth a medical saint if ever there was one, came in to hear my trembling account of this phenomenon. After questioning me carefully, he assured me that I was not mad and that perhaps I had undergone a psychic experience which might solve my problem. Skeptical man of science though he then was, this was most kind and astute. If he had of said, "hallucination I might now be dead. To him I shall ever be eternally grateful.
Good fortune pursued me.
SOMETIMES A BURNING BUSH, SOMETIMES A TRUDGE WITH A NUDGE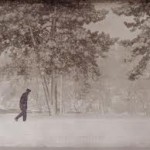 Dr Bob Had a spiritual awakening, Bill W. had a spiritual experience. The experience occurs suddenly and completely and in the briefest moment of time, and is profound and transformative. The awakening takes time, line upon line,precept upon precept, here a little there a little, its doing the next right thing until it becomes a working part of the mind.
If you always do the next right thing, it will surprise some and amaze the rest. Mark Twain
Bill Wilson had a spiritual experience and never drank again. Dr. Bob never drank again and had a spiritual awakening.
WE HAD A SPIRITUAL AWAKENING AS THE RESULT OF THESE STEPS
WE HAVE BEEN INOCULATED WITH SHAME, AND PAIN AND WAS SICK WITH EXPERIENCE, THE PANACEA WE FOUND TO BE IN THE IMMUNITY OF SERVICE
To make a long story endless it is in my experience that no matter how profound the experience it will diminish in time, and the awakening is an on going process of progress, and that why we call it a trudge.
The A.A. Big Book says, Practical experience shows that nothing will so much to insure immunity from drinking as intensive work with other alcoholics. It works when other activities fail.
Alcoholics Anonymous was founded because Bill Wilson realized that he needed to work with another alcoholic in order to stay sober.
Bill Wilson was sober for about five months and was working hard with skid row alcoholics of the most desperate kind. Bill Lamented to his wife Lois that no one was staying sober, Lois responded You are!.
The Adventures of Billy Pilgrim at the Mayflower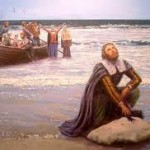 Bill landed a temporary assignment with his former employer to engage in a proxy battle in Akron Ohio. They were encouraged by his recent bout of sobriety.  When he came out to Akron, which (perhaps for the good of all of us) turned out to be quite a flop, he was tempted to drink. He paced up and down the lobby of the Mayflower Hotel, wondering whether he had better buy two fifths of gin and be king for a night, as he expressed it, or whether he had better not. His teachings led him to believe that he possibly might avoid difficulties if he found another alcoholic on whom to work. .
The liquid lounge with its promise of ease and comfort was staring him in the face.Being away from home bored irritable and discontent he approached the hotel desk clerk and inquired if there was anything to do here in Akron? The clerk responded that he would suggest the tire factory tour, but they were out on strike, he continued there is a movie house a few blocks away.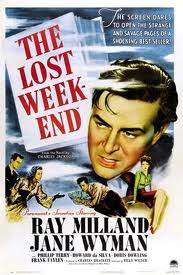 Bill poured himself into the liquid lounge, saddled up to the bar, the bars keep asked what's your pleasure? Surely with a sly grin from the inside joke that only he would know, Bill pulled out two dollars and politely asked for a roll of nickels if you please.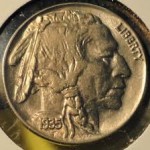 Bill had spotted a sandwich board out in the lobby with a list of all the local churches and their phone numbers. It was the time before dimes and the pay phone swallowed the Indian head nickels just as fast as he could dial. Bill was not having much luck  when  Bill called Dr. Rev. Samuel Moor Shoemaker, III was the rector of Calvary Episcopal Church in New York City, which was the United States headquarters of the Oxford Group, Dr. Shoemaker refereed Bill Wilson to Reverend Walter Tunks a fellow Episcopalian, Dr. Tunks gave Bill W ten names. Bill called all ten names without getting a single name of any fellow drunk, but one man Norman Sheppard directed him to Mrs. Henrietta Seiberling of Akron.
Bill was reluctant to make the call as he had met Frank Seiberling during the halcyon years on Wall street,(Known as the "Little Napoleon" of the rubber industry) with a gulp  that comes  from swallowing one's pride  and with the fortieth  nickel, the last Indian and  now on a role,  it produced that fateful meeting with Robert Smith at the gate house that was  Henrietta's Seiberling  residence and  home.
Bill Wilson was introduced to Dr. Robert Smith who was not able to get and stay sober for any length of time despite his best efforts. Robert Smith told Bill that he would (reluctantly) give him 15 minutes. Robert told him that he had taken the cure, been to therapy had been prayed over, that he had been sliced and diced more than a Christmas turkey. What possibly could he tell him in fifteen minutes that would keep him sober?
Bill Wilson's reply I am not here to keep you sober, I am here to keep me sober, They ended up speaking for six hours: that was the first meeting of Doctor Bob and Bill Wilson. Doctor Bob went out one more time and then never drank again. Eighteen days after his last drink Dr. Bob accompanied Bill W. to Towns hospital to sponsor  Bill Dotson.( a lawyer) A.A.'s number three. (a doctor, a lawyer and a the chief architect of A.A.) 
When two or three gather together having no other affiliation can call themselves an A.A group
For where two or three are gathered together in my name, there am I in the midst of them.  . King James Bible
ME AND YOU, IT JUST TAKES TWO
This need to work with other alcoholics is basic to the A.A. program and the reason that the Fellowship was co-founded. It took two alcoholics to stay sober, so it took two alcoholics to start A.A. and it takes two alcoholics to work the Steps successfully.
STRENGTH: THE ABILITY TO LIFT OR CARRY, WE LIFT OUR FELLOWS AND WE CARRY THE MESSAGE
Twelfth Step work in A.A. began the day after A.A.'s official founding, before there even was a Twelfth Step. On June 11, 1935, the morning after Dr. Bob took his last drink, he told Bill Wilson that the two of them would be much safer if they got active working with other alcoholics. Dr. Bob called a nurse he knew at City Hospital to find a drunk that they could call on. Two days later, they met with Bill D. who got sober and became A.A.'s third member.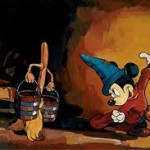 ABRACADABRA, ALAKAZAM.HOCUS POCUS AND PRESTO CHANGO THE WORD WITH THE GREATEST MAGIC IS ACTION, AND MORE ACTION IT'S HOW WE GIVE AND REICEVE SATISFACTION
Speaking at A.A.'s twentieth anniversary convention in ST. Louis, Missouri, in 1955,Bill Wilson told the assembled members , A.A.'s Twelfth Step, carrying the message ,is the basic service that our fellowship gives; it is our principal aim and the main reason for our existence. A.A. Is more than just a set of principles; it is a society of recovered alcoholics in action. We must carry A.A.'s message; otherwise we ourselves may fall into decay and those who have not yet been given the truth may die. This is why we so often say that action is the magic word. Action to carry A.A.'s message is therefore the heart of our Third Legacy of Service.
IF YOU WANT TO KNOW, JUST ASK JOE, IF YOU WANT TO GET TO HEAVEN, THE BIG BOOK HAS CHAPTER SEVEN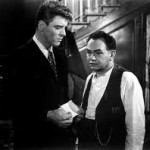 Chapter 7 is all about how to work with other alcoholics, particularly those who are brand new to recovery. The suggestions it offers are based on the experience of Bill Wilson, Dr. Bob, and the original crew who were the pioneers of recovery. This chapter is still the most authoritative work on how to Twelve-Step someone.  The paragraphs on Twelve Stepping are an essential read. Times have changed as they always do, but the basic principles remain eternally true.
IT WAS AN AFAIR TO REMEMBER, BECA– USE ALL THE PRINCIPLES WERE PRACTICED IN PLACE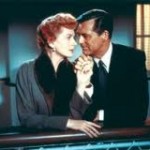 There are Twelve Steps and twelve principles that make sense
Honesty
Step 1. We admitted that we were powerless over alcohol – that our lives had become unmanageable.
Hope
Step 2. Came to believe that a power greater than ourselves could restore us to sanity.
Faith
Step 3. Made a decision to turn our will and our lives over to the care of God as we understood him.
Courage
Step 4. Made a searching and fearless moral inventory of ourselves.
Integrity
Step 5. Admitted to God, to ourselves, and to another human being the exact nature of our wrongs.
Willingness
Step 6. Were entirely ready to have God remove all these defects of character.
Humility
Step 7. Humbly asked Him to remove our shortcomings.
Brotherly Love
Step 8. Made a list of all persons we had harmed, and became willing to make amends to them all.
Justice
Step 9. Made direct amends to such people wherever possible, except when to do so would injure them or others.
Perseverance
Step 10. Continued to take personal inventory and when we were wrong promptly admitted it.
Spirituality
Step 11. Sought through prayer and meditation to improve our conscious contact with God as we understood Him, praying only for knowledge of his will for us and the power to carry that out.
Service
Step 12. Having had a spiritual awakening as the result of these steps, we tried to carry this message to others, especially alcoholics and to practice these principles in all our affairs.
These principles are the principles embodied in the Twelve Steps. Having learned to practice them in our dealings with other program members we faced the big question that Bill Wilson posed: What about the practice of these principles in all our affairs? Can we love the whole pattern of living as eagerly as we do the small segment of it we discover when we try to help other alcoholics achieve sobriety?… Can we actually carry the A.A. spirit into our daily work?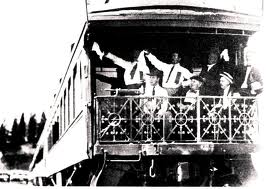 PLEASE HAVE YOUR TRANFERS READY FROM THE A.A. TRAIN TO THE EVERYDAY AND IN EVERY WAY TRAIN
The challenge we meet in the Twelfth Step is to transfer our practice of the program's great principles into the whole of life. It is our call to honesty with self and others, to humility, to prayer and meditation, to self-examination and to service. It means seeking to know the will of our God (as we understood God) ,acknowledging our character defects, admitting our mistakes  and making amends for them, taking responsibility for that which we can change in life  and accepting the things we can not change. Practicing these principles simply means living life on life's terms and embracing reality.
YOU HAVE TO GROW OLD, BUT YOU NEVER HAVE TO GROW UP, IT'S TIME TO LEAVE NEVER NEVER LAND  PETER PAN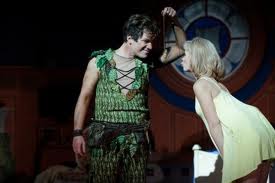 In Chapter Twelve of the A.A. Twelve and Twelve, Bill Wilson describes  the new life we can enjoy as recovering individuals  working the Twelfth Step (in other words, all the Steps) . It is a life characterized by remarkable transformation. From our days as childish, emotionally sensitive, and grandiose people, we emerge as mature men and women with lives that are useful and profoundly happy
I — USED TO BE THE KING, NOW I FIND JOY IN ALMOST EVERYTHING
Step Twelve includes the principles of all the other Steps. It is to be applied daily in our lives. In fact, it becomes the design of our lives. Step Twelve is never worked in the past tense. It is always being worked in the present tense, in the forever now of our lives.
TAKING THE TWELFTH STEP
A HO– USE OF STRAW, A HO– USE OF STICKS, OR A HO– USE OF BRICKS
Has your sponsee had a spiritual awakening as the result of working the Twelve Steps? (If there has not been a spiritual awakening to some degree, there is a problem somewhere in the chain of steps. Take your sponsee back through the Steps, one by one, until the problem Step is located.)
Is your sponsee carrying the message of recovery? Is your sponsee going to meetings, making Twelve Step calls, doing service work and extending the hand of A.A. to those who still suffer?
Is your sponsee making a sincere and disciplined effort to practice the program principles in all their affairs? The goal is practice not perfection. But the effort must be there. If there is a question have your sponsee cite specific instances and examples.
If all three criteria have been met, at least to a general agreement and satisfaction, the Step has been taken with the understanding the Step continues as a life long process.
I HAVE BECOME THE MAN MY DOG ALWAYS BELIEVED ME TO BE (Dudleyism)
I NOW BAFFLE THINGS THAT — USED HANDLE ME (Dudleyism)
With the formal completion of Step Twelve, we enter a new phase of recovery. The compulsion is gone, a spiritual awakening has occurred; and the Twelve promises are coming true in a depth that is readily available to our understanding. We are armed with a new set of spiritual tools in the form of the Twelve Steps; we can now face life on life's terms. We can now handle situations that used to baffle us. More than that, we can achieve serenity and know peace. We are now available to rich and rewarding life. We have a new employer, God. The kind of person we had dreamed of being someday, we at last have become.
IF THIS IS SANITY, COUNT ME IN
I GIVE UP, I SURENDER, YOU WIN; NO, YOU WIN. SO THAT'S A WIN WIN
In all this we find the greatest of ironies. By admitting powerlessness, we have been given power; by surrendering, we have won. God has truly done for us what we could not do for ourselves. He has taken our greatest weakness and transformed it into our greatest strength in a Twelve Step Fellowship of the spirit. He has taken our pain and suffering and turned them into healing for others. He has made it possible for us to be of service. He has given us meaning and direction, purpose and accomplishment. He has taken emptiness and filled it up. All these things, He has done through Twelve simple Steps worked with love, discipline and courage and a power greater than ourselves.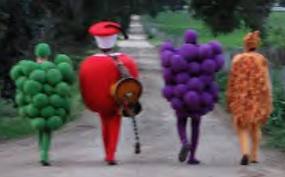 WE HAVE REAPED THE FRUIT OF THE LOOM AND NOW IT'S TIME TO DEBRIEF
I hear tell that there once was a perfect sponsor; unfortunately he died from cirrhosis of the ego. As the story goes he had a perfect sponsee who did exactly as he was told. He jumped through every hoop, read every book, and was easily fed the wisdom from another man's point of view. When his sponsor died he was without direction and would not settle for a sponsor without perfection. Eventually he wandered aimlessly on perdition's road back to the torment of addiction and back to alcohol.
No one is a perfect sponsor; no one is a perfect sponsee; for in the end it's progress not perfection.
IN THE HEART OF THE CITY, ALL THAT COUNTS IS AUTHENTICITY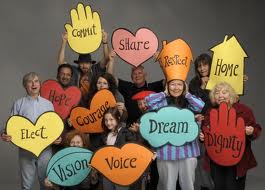 Dr. Bob summoned up the meaning of the Twelve Steps as love and service. This could also apply to sponsorship as well.
What lies at the heart of sponsorship is the authenticity of relationship we build with our sponsees. If we are honest and ethical with them, respect their vulnerability and their trust in us, help them work the Steps, and model Twelve Step principles to the best of our abilities, we will have served them well. And they will reward us many times over with their growth and development in the program, their insights into recovery, and the examples they have set for us.
All sponsorship is temporary, either for a day or for a lifetime, or anywhere in between. Sometimes our sponsor moves away, sometimes they fall away, sometimes they pass away. A sponsorship relationship is a rich and rewarding experience not to be missed. There are times when there is a need to move on because your needs have changed, or your horizons have broadened.
A wise man once said It's not just that we have to let people come into our lives. It's also that we have to let them leave. We are all on loan to each other. One way or another, nothing is permanent in life except the love that passed between us.