HOW DO I KNOW WHEN I AM CARRYING MY SPONSEE?
There ain't a single thing you've done
I am doing your work and it ain't no fun
Oh, but if you want to have a go
I just want to let you know
Get off my back and get into recovery on your own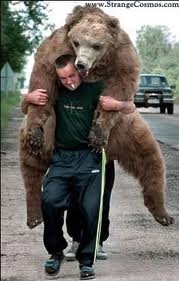 We are carrying a sponsee when the sponsee has little commitment to Twelve Step recovery and is participating only because of our constant pressure. If the relationship is largely one-sided, and it feels as though your sponsee isn't bearing their fair share of the relationship, you are probably carrying your sponsee. For example, you initiate the telephone calls, take the sponsee to meetings other wise your sponsee won't attend and you make continuous suggestions that are wholly and completely ignored. One way to test for this condition is to avoid calling your sponsee for a while and see what happens. If your sponsee does not call you, guess what? You have probably been carrying him or her. One of A.A.'s great sayings is, We carry the message, not the alcoholic.  Suggest to your sponsee that a different sponsor with a different sponsorship style may be more effective to his or her recovery as the present relationship is not working for either party.
WHAT DO I DO WITH A SPONSEE WHO IS OBVIOUSLY DEPRESSED?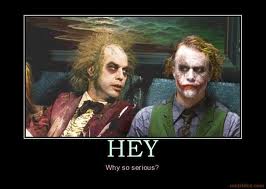 DEPRESSION IS ANGER WITHOUT ANY ENTHUSIASM
When you're depressed, it makes a lot of difference how you stand. The worst thing you can do is straighten up and hold your head high because then you'll start to feel better. If you're going to get any joy out of being depressed, you've got to let it all hang down
Charlie Brown
There is no easy answer to this question. A significant percentage of alcoholics and addicts are depressed when they get clean and sober (alcohol, after all is a depressant). Some of us come out of that depression rather quickly in recovery while others do not. Some depressed members of the fellowship need professional help. The difference between being depressed and the chronic, pathological condition of depression is not one that most program members are qualified to determine.
AN ATTITUDE OF GRATITUDE IS A PRAYER OF THANKSGIVING UNTO GOD
One effective technique that is often suggested for getting out of depression is to make a gratitude list. Take out a pad of paper and write, Things to be grateful for at the top. Start with I'm sober (clean, abstinent) today and continue the list, writing down every single thing you can think of to be grateful for. Once the action has been taken it is my experience it takes on a mind of its own. The more you are grateful for the more things to be grateful for are revealed. Take the action it is magical, and it always works.