WHAT DO I DO IF I THINK MY SPONSEE IS RELASPSING?
THOSE WHO RELAPSE ARE ATTENDING POWERLESSNESS GRADUATE SCHOOL emilyism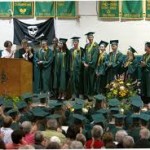 If the evidence is strong enough to make you suspicious, ask him or her about it. You must have some reason for suspecting it, so a discussion of that reason is in order. Rumors are not reliable, so it would have to be some action on your sponsee's part, some change in attitude or behavior, or some eyewitness account that made you suspicious. As a rule, you will find out soon enough. An Alcoholic or addict finds it is very difficult to conceal their drinking or using from another alcoholic or addict and it is a lot of work. Your sense of smell will often give them away. Behavior and body language will usually give them away long before the act.
WHAT DO I DO IF MY SPONSEE SLIPS?
ALCOHOL, LIKE ICE, OUR FOOTING DOES BETRAY; WHO CAN TREAD SURE ON THE SMOOTH SLIPPERY WAY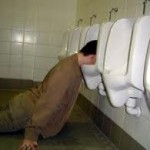 Ask your sponsee if they have a desire to stop drinking? If your sponsee wants to quit get them to a Twelve Step meeting as soon as possible, If your sponsee does not want to get clean and sober or claim to want recovery but is unwilling to attend a Twelve Step meeting, there is nothing more you can do except be available should they decide otherwise . As the saying goes, Twelve Step recovery is not for those who need it, but for those who want it.
WHAT IF MY SPONSEE SLIPS AND WANTS TO GET BACK IN RECOVERY?
A SLIP IS A TEMPORAY LOSS OF BALANCE QUICLY RECOVERED BEFORE THE FALL
TO FALL OUT OF FAULT, TO SLIDE OUT OF PLACE,TO LOSE ALL ABILITY TO SHOW SOME RESTRAINT
Triage, let's try, and determine what went wrong. This is best done on the way to the closest and earliest meeting possible, preferably one where they can pick up a new desire chip. This symbol of starting over, admitting powerlessness, humbling themselves by asking for help is very powerful. Then
Welcome your sponsee back into the fellowship.
Get your sponsee started immediately on the First Step.
Reestablish your sponsee on a newcomer's program of ninety meetings in ninety days (ninety in ninety),  daily calls to check in, prayer and meditation, readings in the Big Book (The jay walker, and The Doctors opinion etc) ,and so on.
Help you sponsee learn from the slip. What should they do differently in the future to protect against another one.
I also have them to agree to a commitment that after working Step Five that they will start actively looking for  someone to sponsor
Twelve Step calls are very powerful insights take your sponsee for an eye and ear full that just might avoid the next snoot full
The hospital call, the local nut hut, prison or jail meetings, for all these could be your sponsees ghosts of his Christmas future