IS IT OKAY TO ATTEND ANOTHER TWELVE STEP GROUP AS WELL?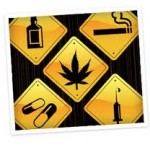 IF IT CAN BE — USED, AB– USED OR OVER DONE, COUNT ME IN
That decision is yours to make. There are some important considerations to take into account, however.
If you are dually addicted to alcohol and other drugs, for example, it makes sense to attend a Twelve Step program for drugs (such as Narcotics Anonymous or Cocaine Anonymous) at the same time you are attending A.A.. A.A's knowledge and experience is limited to alcohol and it makes no claim about its ability to help someone recover from any other addiction.