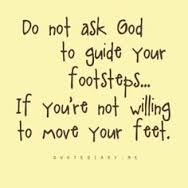 Often times in the addiction recovery arena it is claimed that they have been saved by grace. 
Consider that according to Google (a thousand years hence the anthropologists will have concluded that as a society they all communed with an all knowing god named Google) that there are 140,000,000 drunks in the world. Accordingly to the GSO census of 2010 there are 2,100,000 in the rooms, so if it's all about grace what happen to the other 137,900,000 are they God's orphaned children, and we are so unique and special that we are God's Step children? No we took an action (Therefore say thou unto them, Thus saith the LORD of hosts; Turn ye unto me, saith the LORD of hosts, and I will turn unto you, saith the LORD of hosts.) that has made all the difference, because after all We are saved by grace after all that we can do, not after all that we can talk, not after all that we can think, not even after all we can pray. The magic word in A.A is Action and
more Action for faith without works is dead.
See you on the radio
RumRadio.org
Joseph