GIVE ME THE HEADS UP ON THE LOW DOWN; DO I HAVE TO TAKE THE FIFTH STEP WITH MY SPONSOR?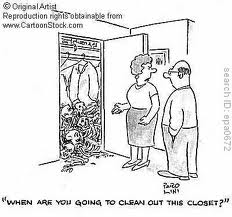 No one person knows where all the bodies are buried, besides, if but only a closet full of skeletons, I could cancel my Public Storage lease.
No, you do not, but there should be a darn good reason for not doing so. The Fifth Step is an opportunity for your sponsor to get to know you on an intimate level that few people ever get to experience and for you to make yourself vulnerable to someone that is important to you. Since some of the information in the Fifth Step will resurface in the Ninth Step, your sponsor will have a unique vantage point since they have already heard your Fifth Step. Also, because your sponsor knows you well and will be able to recognize patterns in your behavior that need to be brought to your attention.
THERE IS NO LAW WEST OF THE MISSISSIPPI, AND NO GOD WEST OF THE PECOS Judge Roy Bean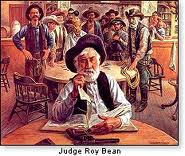 If you don't want your sponsor to hear you're Fifth Step because you don't trust your sponsor to keep your confidence or because you think that they may harshly judge you, consider finding another sponsor. It's essential to develop trust in someone else, and your sponsor is the most likely candidate. That's one of the reasons they're your sponsor.
IT'S A PRIVILEGE TO HEAR A FIFTH STEP, BUT WHAT IS SAID IS NOT PRIVILEGED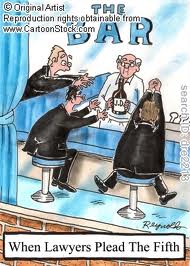 IT'S NOT WHAT GOES INTO A MAN'S MOUTH THAT DEFILES HIM, IT'S WHAT COMES OUT
There may be some information that you need to omit from your Fifth Step with your sponsor. Conversations between a sponsor and sponsee are not considered privileged  (information that is legally protected from being revealed to third parties) in the way that confidential disclosures to doctors, lawyers, clergy and spouses (Just in case you have a death wish).Therefore, if you have to reveal information that could be seriously damaging, you may wish to reserve that part of the Fifth Step for the clergy with whom the revelation will be safe.
The A.A. Twelve and Twelve states, It may turn out, however that you'll choose someone else [other than your sponsor] for the more difficult and deeper revelations. This individual may be entirely out of A.A., for example, your clergyman or your doctor. Having legally sensitive information in a Fourth Step is not an excuse for "avoidous Fifth Stepus" it merely changes the players who will hear all or part of the Step.
This is also in some cases an opportunity for your sponsor to "truly belong to the fellowship"
Until we have spoken with complete candor with someone and the have done the same with us, we still didn't belong, Step Five was the answer it was the beginning of a true kinship between God and Man (Step Five from the Twelve Steps and Twelve Traditions) We are not only to speak a Fifth Step, we are also required to hear a Fifth Step and until we do we still didn't belong ,we remain just visitors , circling the field waiting to run out of spiritual gasoline and then it's another crash and burn Vern.
See you on the radio
RumRadio.org
Joseph