MADE DIRECT AMENDS TO SUCH PEOPLE WHEREVER POSSIBLE EXCEPT WHEN TO DO SO WOULD INJURE THEM OR OTHERS
It's time to say hello, to both friend and foe, it's time to stand up on our own, that we may say goodbye to the wreckage of our past.
The A.A. Big Book says Now we go out to our fellows and repair the damage done in the past.
Step Nine is the second half of Step Eight as it translates willingness into action.
Reading on Step Nine
In the A.A. Big Book (pages 76-84) "Step Nine in the A.A. Twelve and Twelve (pages 83-87)
Questions about the Step
What does the phrase direct amends mean?
What does the phrase wherever possible mean?
What does the word reparations mean?
What does the phrase expect when to do so would injure them or others mean?
What guidelines will you follow in determining the amends to be made to each person?
Are you willing to suffer whatever consequences are necessary for you to properly take this Step?
Activity
Add a sixth column to your amends list from Step Eight and title it Amends, describe the amend you intend to make to each person on the list.
IT ONLY HURTS WHEN I LAUGH, AND THERE IS NOTHING TO LAUGH ABOUT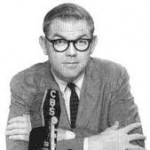 Bill Wilson writes, Good judgment, careful sense of timing, courage, and prudence-these are the qualities we shall need when we take Step Nine. This Step is painful and humbling,  also rewarding as the AA's Twelve Promises are said to come true with the Ninth Step.
Step Nine has two sets of action
Praise the Lord and pass the needed contrition
We pray for direction, we for pray for strength, and we pray for courage. We consult with our sponsor to determine the specific amends to each and every person we have harmed. We do this in order to repair, to the best of our ability, the damage we have done.
Make the actual amends to each person on our Eighth Step List.
WITH HAT IN HAND, CHECK BOOK AT THE READY, WE ATTEMPT TO REPAIR THE BREACH, A LESSON TO LEARN THAT ONLY GOD CAN TEACH
Of Step Nine, the A.A. Big Book says, We attempt to sweep away the debris which has accumulated out of our effort to live on self will and run the show ourselves
We now live by a new set of principles and standards. We fire the old self-will we lose the illusion of control, for we now have a new employer, God.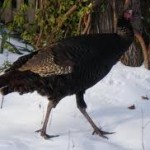 NATIONAL GEOGRAPHIC SPECIAL, THE NATURE OF THE TWO LEGGED AMENDS
damages: a sum of money paid in compensation for loss or injury reparation: something done or paid in expiation of a wrong; "how can I make amends"
I am sorry, so, so sorry, so, so what?
It is not enough just to apologize if anything more can be done
We need to take action, to repair, to make whole that which was broken. We need to compensate or repay a person who has suffered a loss or injury as a result of our actions.
The A.A. Big Book  says Although these reparations take innumerable forms there are some general principles which we find guiding  .Reminding ourselves that we have decided to go to any length to find a spiritual experience ,we ask that we be given strength and direction to do the right thing ,no matter what the personal consequences might be. We may lose our position or reputation or face jail, but we are willing. We have to be. We must not shrink at anything
WHEN THE GOING GETS TOUGH, THE TOUGH SEEK GOD'S WILL
We need to be willing to do whatever it takes to make things right, even if it involves great personal sacrifice and dire consequences, as long as it does not injure someone else.
The A.A. Big Book is clear on the necessity of this commitment.
In today's world it has become more and more acceptable to cast blame, we are not willing to accept personal responsibility for anything especially at our own actions that have caused harm to others as well as ourselves. "We think our troubles are of our own making. We step on the toes of our fellows and they retaliate
CAPTAIN, THERE IS FEAR AND SUFFERING ON THE HORIZON, TIME TO BATTEN DOWN THE HATCHES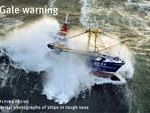 We had hoped to avoid the shoals of suffering and the reefs of pain to rest on our laurels in the safe harbor of complacency docked to the wharf of unaccountability.
We plead that the harm was something other than our own character defects. Or we look for some excuse to avoid the consequences But there is no easier softer way that works.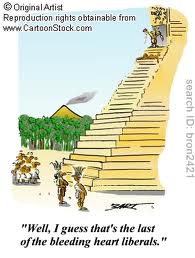 THE MAYANS HAVE NOTHING ON SACRIFICE COMPARED TO STEP NINE
Step Nine uses the term direct amends. It means person to person, mano a mano, face to face, wherever possible. The power in this Step is facing the person we have wronged as well as in confronting the wrongs themselves and in trying to correct them. The pain of this step and the ego-deflation it brings comes directly from this confrontation. We cannot, therefore, make an direct  amend by, for example, giving money to a charity as long as a direct amends is possible and appropriate.
HEY BUDDY CAN YOU SPARE A DIME FOR THAT PIECE OF MIND?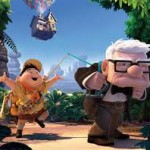 It is usual and always appropriate to make an amends as long as it does not injure another person or an innocent third party. This is the one and only exception
As the A.A. Twelve and Twelve says, The only exceptions we will make will be cases where our disclosures will cause actual harm. Bill Wilson writes, We cannot buy our own peace of mind at the expense of others. We can not get absolution on the other guy's dime.
On the other hand, we cannot avoid an amend just because it would result in pain and suffering or any other negative consequence to our selves alone.  For the readiness to take the full consequences of our past acts, and take responsibility for the well-being of others at the same time, the very spirit of Step Nine is the question, can mercy rob justice.
STIFF UPPER LIP AS WE TAKE IT ON THE CHIN, WE SURRENDER TO WIN
Some amends are straightforward and obvious. If we skipped out on our debts,  we repay them. If we stole money, we repay that too even if we have to borrow the funds to do so. If we damaged a car, we repair it. If we ruined somebody's reputation by telling lies or half truths, we go to those people that we told the lies and tell them the truth, even if it ruins our own reputation.
We are building on a new foundation so we don't ever have to drink or use again… If we caused anguish we ask ourselves how best to address the amen, we counsel with our sponsor and with God to determine the appropriate course of action.
A sponsor is critical in these discussions. For instance, a sponsee has committed a jail able offense and is now married with children. If he turns himself in to the law, this would deprive his family of needed resource and sustenance. This would cause injury to an innocent third party.
There may be some wrongs we can never fully right says the A.A. Big Book. We don't worry about them if we can honestly say to ourselves that we would right them if we could.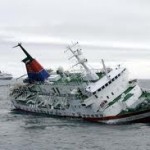 THE LOVE BOATS STILL, AFLOAT LETS SEE TO DAMAGE CONTROL
We try to repair the damage, however indirect or incomplete the reparation may be. Some kind of action is required.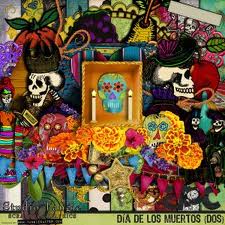 DIAS DE LOS MUERTOS (THE DAY OF THE DEAD)
Even if the person we have harmed is dead, we can do something to make amends for the injury we have caused.
We can  write them a letter and burn it at the grave site. We can take care of the grave site. We can see to their heirs and their posterity. We can donate money to a favorite charity in their name.
A sponsee was unusually cruel to a pet and caused it's death, I suggested that he volunteer at the local animal shelter for an amends.
TO AMEND OR NOT TO AMEND, THAT IS THE QUESTION
The determination of whether or not to make a direct amend is made with the consultation with our sponsor. The A.A. Twelve and Twelve describes four potential classes of amends: There will be those who ought to be dealt with just as soon as we become reasonably confident that we can maintain our sobriety. There will be those to whom we can only make partial restitution, lest complete disclosures do them or others more harm than good. There will be other cases where action ought to be deferred, and still others by the very nature of the situation we shall never be able to make direct personal contact at all.
HIGH CRIMES AND MISDEMEANORS
Exposing a long expired adulterous affair can do more harm than good; it could break up families, maybe your own. The loss of one's job and freedom would injure and put into jeopardy one's own immediate family. Even when you're single, these acts still have to be thoroughly scrutinized as to the potential harm and consequences it may have on innocent third parties. The exact nature of the amends may not be clear without prayerful thought.
Many a newcomer has charged into the Ninth Step without adequate guidance and has ended up causing further injury, much to their later regret. Some form of reparation can be developed, however, if the willingness is there.
IT'S A CLEAN SWEEP ON OUR SIDE OF THE STREET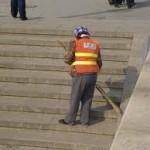 We have a pass and we are leaving the victim hood far behind. We can't blame others and live in the spirit of the Ninth Step. We are only concerned with our side of the street, not their side of the street. Regardless of what they have done, we hold ourselves accountable for our contribution or even our negligence to the problem. Otherwise we can never be happy, joyous, and free.
The A.A. Big Book describes how to make amends to someone we dislike or whom we would prefer to blame for our troubles. It states, "We go to him in a helpful and forgiving spirit, confessing our former ill feelings and expressing our regret. Under no circumstances do we criticize such a person or argue . We are there to sweep off our side of the street, realizing that nothing worthwhile can be accomplished until we do so, never trying to tell him what he should do. His faults are not discussed. We stick to our own.
IT'S BLACK AND WHITE, WHAT WAS ONCE MADE WRONG IS NOW MADE RIGHT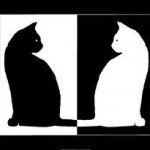 It makes no difference whether the injured party accepts our amends and our apology. (It is more pleasant if they do). You might be the last person they would want to see or hear from. A piece of their mind may be your portion. They may have just suffered a serious setback and their plate runneth over and here comes you, a sting from a chapter in a book that was long closed.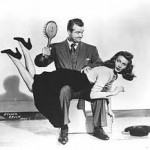 It doesn't matter how they react as far as the Step is concerned. Nor do they have to forgive us for us to be forgiven… Our forgiveness does not depend on them. All we can do is the next right thing. How they react to our effort is a matter between them and God. Remember,they might have just lost a job, got a traffic ticket, their wife might have just skipped town with the fuller brush man. And here you come the last bloke on the block  to make his life a joke, the proverbial  insult to injury his anger and his fear and frustration will come out sideways and we take it. We trust that  God will not abandon us, we trust like never before.
Sometimes we are embraced with acceptance and loving kindness. We are applauded for our efforts. Sometimes our request for forgiveness is met with a request back of their own. God is doing for us that which we could not do for ourselves in both circumstances.  For sometimes the question that needs  to be asked   "Can mercy rob justice?"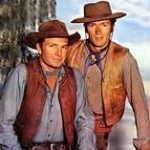 ROWDY YATES TO WILL FAVOR, HEAD'EM UP AND MOV'EM OUT
If we haven't the will to do this [Step],we ask until it comes, according to the A.A. Big Book. We pray daily for the strength and the courage to do what we have to do in Step Nine. Although we became willing to make amends in Step Eight, that willingness sometimes needs a trail boss in Step Nine, prayer is that trail boss.
EIGHT AND NINE IF THOUGHLY MINED IS ONLY DONE ONE TIME
When first we meet with our sponsee
We discuss the understanding of the Step. Give direction as to the making of their amends list.
Second meeting
We go over the difficult decisions in depth and in great detail. Remember your sponsee has to remain willing this is necessary regardless of the possible consequences to themselves. Assist your sponsee away from the path of least resistance, the "easier softer way"  that will undermine the purpose of this Step and short change them in the long run. This Step often requires serious sacrifices (emotional as well as financial) if it is to be worked properly and the A.A. promises are to be fulfilled.
AMENDUS INCOMPLETEUS
The final decision on what amends to make is your sponsees. If you disagree  explain why, including what you think the results of their actions might be. Let's pray about it and listen to our own intuition. We continue to pray until the right answer comes. It will always come.
IT'S ALL FOR ONE AND ONE FOR ALL, ONCE AGREED, WE NOW PROCEED
When you and your sponsee agree to the amends made to each person on the list, it's time to get into action. Monitor their progress as they tackle this daunting task. If your sponsee is waffling on a couple of the amends get started with the others right away, momentum will help carry them through.
Who are you calling a procrastinator? I need to walk the fish and wax the cat, and I need to get a round toit before I do this Step, it means Step eight was not yet worked. Until the willingness to make amends is there from Step Eight, Step Nine is impossible. When sponsees resist this Step, take them back to Step Eight and Three.
Why are they unwilling to turn their will and their lives over to the care of God in this area of amends (Step Three)? They should also consider whether they are still willing to have their defects of character removed (Step Six) and whether or not they want a restoration to sanity (Step Two) of Steps Eight and Nine, the A.A. Big Book reminds us, Remember it was agreed at the beginning we would go to any lengths for victory over alcohol.
THERE IS NO SUCH THING AS A STUPID QUESTION, OH REALLY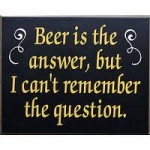 What if I cheated on my spouse and they don't know about it? Do I have to make a direct amends?
There is no pat answer; you have to take it sponsee by sponsee. Bill Wilson wrote that we don't have the right to achieve peace of mind through a confession that harms someone else. If the confession will hurt your wife and children, it should probably not be made. The amend in this case may be an apology made in prayer and a living amend that the behavior will never be repeated, thus setting things right in the future.
What if I could get in trouble for this or even go to jail for this?
Same rule applies, as long as an innocent third party is not harmed. If you get in trouble or even go to jail will mean the end of a paycheck that will reduce your spouse and children to poverty, there may be a better way than a direct amend in the form of a confession. Some kind of amend, however, has to be made, perhaps in the form of a commitment of long-term community service.
If the reparation is repayment of stolen funds, the money may have to be repaid anonymously.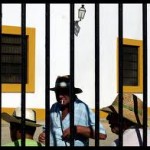 Alas Skippy, the cross bar motel may be in your cards. Remember we have committed to go to any length to stay sober. We trust in God and we can carry the message wherever we might land. The final decision, my fine feathered friend is yours. Questions like these should be thoroughly discussed with your sponsor.
I stole/borrowed a lot more money than I make now. It will take me years to pay it back. Do I have to do that?
Your family's welfare cannot serve as an excuse for you not to pay back the debts of the past.
Oscar Wilde said No man can buy back his past, but that was before the advent of the installment plan. Work with your sponsor to determine the exact amend to be made.
A STICH IN TIME SAVES STEP  NINE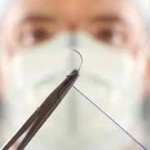 The time has come for your sponsee to report that they have made (all) the amends on the list. In some cases all is a lifetime project especially when you consider the living amends. And sometimes the situation that will need to occur that will give your sponsee the opportunity to make a particular amends  may take a very long time or even years to accomplish. For the sake of completing the Step The amends that are available are made with a commitment to trust in God and the process that we will make the amends at that time for the sake of moving on.
There are many ways of going forward, but only one way of standing still.
In My experience as a sponsor and a s a sponsee there always seems to be at least one amend that seems particularly daunting , fraught with fear and apprehension. Once the sponsee overcomes this obstacle and learns to trust in God and the process at the most intimate level wondrous things will begin to materialize in the form of the A.A. promises.
That's the secret to life… replace one worry with another…." Charlie Brown
Always do what you are afraid to do and do it first, then take off the rest of day
Ask your sponsee if they
Have made the best and most complete reparation possible to everyone on the list.
Have any nagging doubts about a person or an amend.
Are satisfied that the step has been taken
Since AA's Twelve Promises are said to come true with the Ninth Step, ask your sponsee to read them (the last paragraph on page 83 of the Big Book and the first two paragraphs of page 84)
If we are painstaking about this phase of our development, we will be amazed before we are half way through.
We are going to know a new freedom and a new happiness.
We will not regret the past nor wish to shut the door on it.
We will comprehend the word serenity and we will know peace.
No matter how far down the scale we have gone, we will see how our experience can benefit others.
That feeling of uselessness and self-pity will disappear. We will lose interest in selfish things and gain interest in our fellows.
Self-seeking will slip away.
Our whole attitude and outlook upon life will change. Fear of people and of economic insecurity will leave us.
We will intuitively know how to handle situations which used to baffle us.
We will suddenly realize that God is doing for us what we could not do for ourselves.
Are these extravagant promises?
We think not.They are being fulfilled among us – sometimes quickly, sometimes slowly.
They will always materialize if we work for them .When your sponsee has finished reading the promises, Step Nine has been taken.
Why Some Stop Making Amends Also AKA  (Amendus  continuous incompletus)
By Steve W. Big Book Thumpers ·
The pain of guilt is caused by the harm I have done to others. The key word is pain. We cause the person pain and later the guilt catches up and we have pain. One reason I drank was to have relief of pain such as guilt, regret, and remorse.
I have known many alcoholics and addicts who go out and make their amends and that pain goes away, and they become recovered. And there are those who never loose the pain. They never get to know God.
They do the first 3 steps, they do an honest 4 thru 7, they write their 8th step list, and then they get to 9 and they stop! Some stop at a few, some stop in the middle, and some never do any. Maybe it is fear? Most likely they are just not ready. The end result is they never loose their pain.
Some do not make amends because this happens; they get their family back, friends back, girl back (or new girl), car back, house back, job etc; everything is great (outside) "why make amends." And then there are those who don't make amends because they are cool with that person now. In other words "I don't need to make amends we get along again." I have heard that line from many people I work with and friends for many years. It is the kiss of death for many real alcoholics that must do this program or die. Any chance having a complete spiritual conversion slowly fades away. It comes back to bite them in the ass. All because they are "ok" with that person they see no reason to clean up their side of the street. Does being ok with a person take away guilt? Heck making amends to that person may not take away all the guilt. But it is a very powerful move it the right direction. Does being ok with the person bring me closer to God? Humm! If I don't make all my original amends I am going to pay the price. We must always remember the importance of amends.
And that includes us recovered folks. One of the ingredients of step 10 is amends. I know some of you are like duh I know that Steve. Fact is many seem to forget that 10 is more then just continues inventory.
P.84" Continue to watch for selfishness, dishonesty, resentment, and fear. (4) When these crop up, we ask God at once to remove them. (7) We discuss them with someone immediately (5) and make amends quickly if we have harmed anyone (9).
Step10 is 4 thru 9 daily. We must always make amends. Just because my wife and I are talking sanely and happily after a little disagreement does not mean I do not need to make amends. Or if a friend makes amends to me first I still need to make amends as well. One I see often is just because I make amends to a person all the time does not mean I decide enough is enough and stop making amends to that person. I have seen guys stop making amends to their wife because they get tired of always making amends. My dad pisses me off (resentment) all the time and I know he is not going to change. So when he makes me mad I make amends. It does happen much any more but in my first few years it happened a lot. Another I have witnessed and have been told (warned) about even more with step 10 amends is a lot (not all) won't make amends because they don't want to expose any dents in their spiritual armor. I know that sounds silly, but it happens.

The simple fact is we never stop making amends. Yes they get fewer and less frequent, but we must do it. Amends are gift given to us from God. We must us this tool, because the rest of world most likely will not.