WHAT IF MY SPONSOR WON'T RETURN MY PHONE CALLS
It's worse than dog-eat-dog. Its dog-doesn't-return-other-dog's-phone-calls which reminds me, I need to check my answering service.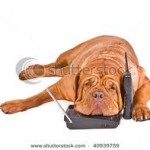 If you are disturbed about your sponsor's telephone response rate, discuss the matter. But first, ask yourself
(1) Are my sponsor's reasons for not returning my telephone calls legitimate?
(2) Am I making unreasonable demands on my sponsor's time?
(3) Has the response rate changed? Confronting the issue and looking for the solution is more productive than ignoring it or casting silent or public blame.
One of the functions of sponsorship is to help you practice more effective behavior. Talking with your sponsor about the problem of the telephone calls is the kind of new behavior you are trying to learn.
MY SPONSOR TOLD SOMEBODY ELSE A SECRET ABOUT ME. NOW WHAT?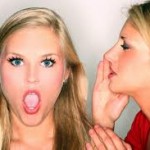 The only thing that travels faster than bad news, is good gossip
You have to decide whether or not you can trust your sponsor again. We all make mistakes. Breaking a confidence is huge; it is one of the worst mistakes a sponsor can make. If your sponsor has come to you about it and has made amends, you have to determine where you stand in the relationship. If you can put it behind you, you may wish to continue where you left off.
Gossip is also called the Devils radio, and gossip is a habit of distraction, its  a form of a grandiose  attention getting at someone else'es expense .
when we live in our lips we fail to be at peace in our hearts
IF YOU FOOL ME ONCE, SHAME ON YOU, IF YOU FOOL ME TWICE, SHAME ON ME; IFYOU FOOL ME SIX MORE TIMES, IT MAKES A CHARM
On the other hand, you have the right to aggressively protect your expectation of confidentiality by your sponsor. Confidentiality is a right of sponsorship. It is the foundation on which a successful sponsorship relationship is built. We have to be able to trust our sponsors and feel safe with them in order to share our lives with them. If your confidence has been shattered, strongly consider changing sponsors. Losing you as a sponsee may be the consequence your sponsor needs in order to learn this important and fundamental lesson. If you believe that the breach of confidence was not a one time mistake but an ongoing risk, change sponsors immediately if not sooner.