The Simplicity of The Twelve Steps- Conclusion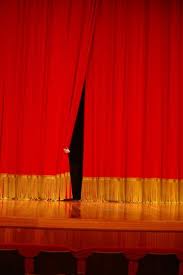 On page 8 of The Big Book, it reads:
"I was soon to be catapulted into what I like to call the fourth dimension of existence. I was to know happiness, peace, and usefulness, in a way of life that is incredibly more wonderful as time passes."
Then, on page 25, we find:
"We have found much of heaven and we have been rocketed into a fourth dimension of existence of which we had not even dreamed."
Twice in two chapters we are told of the alcoholic entering this fourth dimension of existence.  And the words do not suggest that the alcoholic slowly wanders into such a place; they do not suggest that the alcoholic is leisurely led to such a place; they do not suggest that the alcoholic, through measured concentration and deliberation, moves in tortoise-like fashion toward a time where the fourth dimension will open its doors to him.  No, in one instance, we are told that we are to be "catapulted" and in another that we will be "rocketed."  In terms of a desire to go from any one place to any other place quickly, a catapult and a rocket are certainly two of the quicker available ways to get there.
I am aware that there may be some of you (perhaps many) who have read the other posts which compose this series who may be thinking to themselves, "Hey, you arrogant prick- you can't tell me what to do!  This is a program of suggestions.  I can take as long as I want to go through the steps."  To you I say, "Yes, of course you can."  You get to take all the time you like in working your way through the steps.  My intent in these writings is not to sell you something or demand anything from you.  Not that you need it, but let me assure you that I fully advocate a slow, drawn out approach to the steps if that is what feels most appropriate for you.  If you have taken in what I've said and wish to go a different route, then I understand you to be making an informed choice- and that is a blessed thing.  The words I have written are primarily directed to those who have wandered into our rooms of recovery and been loaded up with the idea that the steps are not meant to be done right away or that they are designed to take upwards of a year to complete.  That person is being violated by a member offering up an opinion and framing it as a fact.  They deserve to know that they have the choice of getting well as quickly as they would like to.  If they then choose to wait or do a step or month, at least they will be making an educated decision based on all the data.  I understand it to be my responsibility to lay the simple kit of spiritual tools at the feet of as many sufferers as God sees fit to place within my reach.
By the way, on the subject of suggestions versus rules; here we have yet another notion which has been bastardized to the point of mass confusion.  Our program of action is, indeed, a suggestion if what you wish to do is come and be a member of A.A.  The only requirement for membership is a desire to stop drinking.  So, if you don't want to get a sponsor and you don't believe in God and you think that the steps are bullshit- no problem.  Come on in.  Drink our coffee; listen to our stories; raise your hand and share.  No on will stop you at the door or shut you out for not doing the work.  If membership is what you seek, everything is a suggestion.  If recovery is what you seek, they are not suggestions.  They are musts.  The only requirement for membership at my health club is that I allow them to take money from my credit card on the first of every month.  This, of course, will not get me in shape.  For that, there is work to be done.  Same deal in A.A.
For a real alcoholic, membership alone, at best, will garner him an hour a day where he does not feel restless, irritable and discontent and a temporary buffer for whatever level of will power he is employing.  For that same alcoholic, membership as a support system for a program of recovery, grants him rapid entrance in the fourth dimension.
The fourth dimension is, of course, the spiritual dimension.  The first, second and third dimensions are the physical, the mental and the emotional.  Consider:
What is interesting here is that three of those four dimensions are dimensions that one will be aware of (or awakened to) just by virtue of coming out of the womb.  Think of a baby.  They are awakened to their physical dimension; they touch their face, play with their feet.  They are awakened to their mental dimension; they are having thoughts in spite of the fact that they do not yet have the capacity to communicate them.  They are awakened to their emotional dimension; they are having feelings; they cry because they are scared; they laugh because they are happy.  The spiritual dimension of this baby is just as real as the other three, but it is the only one of the four which, unless it is offered to him and he awakens to it- it will be as if it is not there.  One would imagine that as this baby grows into a toddler, adolescent, young adult, etc, that he, being plugged into only three fourths of himself, might very well find himself living with a rather deeply held sense of incompleteness.  What's worse, he will be unaware of what is generating this feeling.  I have never met an addict who, if you ask them why they use the way they do, won't, in some way, tell you that they had always felt incomplete.
So, if you take this incomplete, confused person wandering through life full of unidentifiable fear who then comes across a substance which- when enacted, eaten, drank, smoked, snorted, swallowed or shot- relieves the incompleteness, would he not have to be completely insane to not make an attempt to gather and ingest as much of this substance as he could possibly get his hands on?  And if one was to find themselves upset with this person, requesting that they cease their use while failing to provide a different method with which he could fill that hole, can we possibly blame this person for refusing?
The beauty the of 12-Step process is that we relieve the addict of the tools he has been utilizing, promise him a guarantee of return on those tools should he find himself not completely satisfied, and lead him through a process where the portal to the fourth dimension of his humanity opens and becomes accessible- wherein the necessity to seek something on the outside to fill a hole which no longer exists evaporates as an obsessive need.
When I lived in New York City, there was a priest I used to see in the A.A. rooms.  I didn't know him well, but I understood him as a deeply spiritual man with a rock solid program.  Whenever I would get wind that he was telling his story at a meeting in the area, I would go out of my way to get there, specifically because I knew there was one particular story that he was going to tell.  And I wanted to hear that story.
The story takes place during his drinking years.  He had been a drunken priest for twenty years or so and had been a sober priest for about thirty.  He was brought into a maximum security prison one day to do some missionary work with the inmates.  The plan was for him to spend the day there- leading groups, giving a sermon and sitting with individual prisoners to offer council and prayer.  Early in the day, he notices a young inmate, no more than nineteen years old, who draws his attention both by gently leading an orientation meeting for new inmates and by stopping a brewing skirmish between two large prisoners with nothing but kindness and love.  Upon requesting information about this man from the warden, he finds that the man is serving a triple life sentence for the brutal murder of four people during an armed robbery in a fast food restaurant.
Ever more confused by the unselfish actions and positive energy of an individual sentenced to spend the rest of his natural life behind bars, the priest continued to watch the man at every opportunity over the course of the rest of the day.  He saw the man working in the library anonymously.  He saw the man leading what appeared to be a self-help group of some kind.  He saw the man sitting inside his cell ensconced in what appeared to be a deep meditation.
Finally, as the sun began to set and the priest's tasks for the day were complete, he requested a few minutes of the man's time before he departed the facility.  "My child," said the priest, "I have been watching you much of the day.  Without a moment's fail, near as I could tell, you seem to walk through your day with as inspiring and affirming an energy as I have ever witnessed.  I wish I had another way to pose this question, but all I can think of to ask is, 'How do you do that?'"  "Its simple father," answered the man, "I can do this because I am free."  "Free?" responded the priest, "With all due respect, my child, free seems like a less than ideal word to use in describing your situation."  "Well, father- this is because most folks don't understand the true definition of the word 'freedom.'  People tend to tell themselves that freedom means 'being able to do whatever you want whenever you want.'  But nobody has that.  The true definition of freedom is 'the capacity to clearly see all the choices before you and choose freely between them.'  When I awaken in the morning, I can pray, I can use the toilet, I can sing, I can do sit-ups, I can draw, I daydream, I can yell over to my buddy in the next cell, or I can do all or none of these things.  When I get my hour out in the yard, I can play basketball, I can lay and look at the clouds, I can have a conversation, or I can just stay on my bunk and remain in my cell.  I make free decisions based a firm understanding of what is mine to choose."
In this moment, the priest located that this man was freer than he was.  The priest saw that the choices before him were almost always narrowed, and eventually, chosen by fear.  This was his bottom.  The last drink he ever had was consumed one hour before he had first noticed this man.  The priest never got his name and never saw him again, but has told this story for over three decades demonstrating for others the hope of our program.
Freedom awaits, my friends!