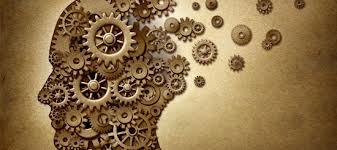 My sponsor Kenneth told me in the early days of recovery that the only meeting that you were ever late for was your first meeting, as for the rest of  your recovery meetings as long as you make it to the closing prayer you were right on time.
I was running late as usual, a bit A.D.D. as I always try to add one more thing before I commence my journey. The nice thing is that it gives me the opportunity to relax and enjoy the ride, (Thank you Kenneth) and so I did. I was approaching my Home group's location, it's a primary purpose group, it's a younger crowd which  means drugs have been a driving factor so singleness of porpoise holds little or no water.
I was stopped at a coffee break red light; the red brick office building where they hold the meetings was in view. There was a panhandler plying his beg, I often times will acquiesce to a beggars plea as I consider it as giving alms at the gate. I do not judge nor condemn their plight as self-imposed or as Gods will, I view it as an opportunity for charity, but for the grace of God, go I. For my stewardship was in the giving, theirs is in the receiving.
Unusually I had  found myself avoiding  eye contact , but alas the light was indeterminately  long and he approached my window  like I had the word sucker tattooed to my forehead. I rolled down the window and reached for my wallet to give him a couple of bucks to ease my conscious for him having so little and me having so much.  I looked in the wallet and only big bills a couple of hundreds and a twenty, that's out of the question as that could be enough to kill himself. Sorry I don't have it I explained, do have a dollar? He implored. No, I do not. You look familiar, have you been to A.A., yes he said my name is Robert (my brothers name)
He said I need to eat can you buy me some food? What would the Master do? That's the question I did not need to ask for I was now in spiritual service mode. I can do that. I did not know of any eatery's or burger joints as I didn't consider my G.P. S.  food search I just looked about asking God to guide my steps. The next light about 50 yards away I looked under the over pass to the left  and I could  make out a neon open sign on a store, and off I went .  It was a subway sandwich shop; I entered therein with a feeling of nearness to my creator, you get like that when you are on a mission. The Shop girl was in a bit of a sour mood and I started joking about with her and I sensed that she was a Christian lady and asked did you know that  there were  two trees in the garden of Eden, yes she was familiar, I went on that there was the tree of the knowledge of goods and evil  whose fruit was sweet and most desirable and there was also the tree of life, so needs be if one was sweet than the other was bitter, I asked her, do you  know how I know that?, because life is bitter, and that everything happens to everybody.  I got the full meal deal, a foot long with a drink and chips, not my usual fair when I'm buying for me I skimp on the costly condiments.. While I was leaving, the shop girl invited over a friend to make an amends.
I slid back in the car and said out loud ok God as I am doing the foot work the rest is on you; lead me in the path that I need to go.  It was a big circle of road construction with twists and turns in order to return to point A, and Robert's street beggars' addiction cafe I returned to the scene quite content and very serene.
He looked at me with barley a glimmer of recognition as I handed him his Black Forest hero's feast. I told him that I was on the way to a meeting he mumbled something barley audible and disappeared down a rabbit  hole only to reemerge  seconds later, evidently he had  mumbled that he wanted to join me. Robert explained without me asking, that the food was also for his fellow denizens, his posse of three and it was all for one and one for all for addiction salivates on codependency, (The strength of the wolf was in the pack) everything was shared and an equal footing and his share would be would be forth coming upon his return it was their unspoken bond of oath.
The light changed and it gave exactly just enough time to accomplish all of this, quite amazing if you think of it as an unwatched pot boils immediately. While Entering  the office building doors  I was summoned by Rafe a regular and a Big Book Thumper who has memorized the basic text and relates all of life and life's terms through its pages (also a friend of RumRadio) so a friend of mine. What's up? That fellow Robert you have in tow has come in drunk on more than one occasion and has been disruptive enough to be asked to leave, but go ahead take him up just be forewarned.
I related the conversation to Robert and explained that he might have a lot to say as an alcoholic but I need his assurance that only his listening was required of him, he agreed.
Robert needed to use the rest room as there are key pad codes required for entrance in order to thwart the street people from using the facilities. It's a three number code 243 I readily gave it him. He pondered the key pad a simple affair and could neither remember the number sequence nor bring to bear a sufficient mental acuity to accomplish this simple task. I had also noticed his inability to form cognitive sentences and would mumble in a mish mash of sounds in an attempt to reasonably communicate ideas, wants or even needs.  I had to punch him in.
We took the elevator to the second floor and while in therein I explained to him that I believed he was in the throws of a wet brain also know as Korsakoff syndrome, and that if he continued on his current path that the chances are there will not be enough of him to sop up. He sat next to me during the meeting; he smelled of sour milk, urine, and alcohol oozing out of his pores. Robert sat quietly and a member said he saw his eyes welled up during the shares as he still could hear people who had overcome the grips of the disease.
We have learned that alcohol is cunning, baffling and powerful and it was through a loving God that we could be made free. I cut him loose after the meeting I was hoping he would have the wiliness to ask for help, but in short order he went where he felt most at home  back to the companions of denizens and back down the rabbit hole.  I saw Robert just yesterday back on his corner plying his trade, he did not recognize me. I pray for him and will ask him again if there something else I can do for all outcomes are God's domain, what I am asked to do is take an action and that I can do.
See you on the radio
RumRadio.org
Joseph