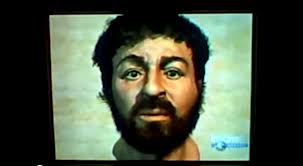 A forensic archaeologist's depiction of a scientific view of what Jesus probably looked like.
There is a black Jesus, and a Chinese Jesus, a Hispanic Jesus. Etc, and the most viewed the tall white European Jesus. It speaks to the fact that on several occasions he disappeared in the midst of them, he was able to do that because you could not pick him out of crowd, also this agrees to the need to have Judas finger him for the Sanhedrin.
The good news is that Jesus is not exclusive, but all inclusive, for those who get to see him they do not see him with their eyes, but see him with their heart.
For he shall grow up before him as a tender plant, and as a root out of a dry ground: he hath no form nor comeliness; and when we shall see him, there is no beauty that we should desire him.
This is a scientific best guess speculation at best. How dark, as there are many shades of olive. Light to dark brown the amount of melon was a protection against the ultraviolet in the more intense rays of the sun as you get closer to the equator. The larger nose to help cool the air and coarse hair was also very common, and long hair probably not.
1 Corinthians 11:14 – Doth not even nature itself teach you, that, if a man have long hair, it is a shame unto him? And besides it's to hot to have long hair on your neck and would Paul have said this if Jesus had long hair?
It's a composite at best and a probability, but by no means certainty, but a more accurate depiction then the fine featured Northern European we often see from Norway.
Semitic, short five foot + or – , dark skinned desert dwellers.
Jesus is the only name that will excite a passionate response for good or for ill,
"Still making you uncomfortable since 35 A.D."
See you on the radio
RumRadio.org
Joseph