What a sponsor does
Bill W. said "Good  Sponsorship can often mean the difference between LIFE & DEATH."
IN THE BEGINNING THERE WAS THE WORD AND TO BE BRIEF THE WORD WAS NOT SPONSOR
In the earliest days of A.A., the term sponsor was not in A.A. jargon. Then a few hospitals in Akron, Ohio and New York began to accept alcoholics (under that diagnosis) as patients- if a sober A.A. member would agree to sponsor the sick man or woman.
The sponsor took the patient to the hospital, visited him or her regularly, was present when the patient was discharged, (and on occasion would offer to pay his bill)  took the patient home and then to an A.A. meeting. At the meeting, the sponsor introduced the newcomer to other happily non-drinking alcoholics. All through the early months of recovery, the sponsor stood by, ready to answer questions or to listen whenever needed. Sponsorship turned out to be such a good way to help people get established in A.A. that it is a custom followed throughout the A.A. world, even when hospitalization is not necessary.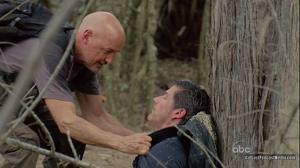 I am your new sponsor and we are going to make it together,this is a no drunk left behind zone.
Sponsorship has since become one of the pillars of the recovery programs for all Twelve Step Fellowships and one of the greatest blessings of participation.
I KNOW I NEED TO SPONSOR TO KEEP MY PROGRAM FRESH BUT I AM BRAND SPAN-KIN — USED, AND HAVEN'T GOT A CLUE – WHAT IS A SPONSOR SUPPOSE TO DO?
A. A. puts it this a way: An alcoholic who has made SOME progress in the recovery program shares that experience on a continuous, individual basis with another alcoholic who is attempting to attain or maintain sobriety through A.A.
Every sponsor comes in a different flavor and so does each sponsee. The Big Book tells us that we are people who normally would not mix, but certain activities responsibilities, and obligations are common in sponsor/sponsee relationships.
PLEASE EXPLAIN LIKE I AM DEAF DUMB AND BLIND, I NEED A GUIDE WHO WONT BE SHY FOR I MIGHT NEED A NUDGE FOR THIS TWELVE STEP TRUDGE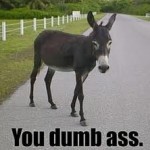 A sponsor's most important function is to help the sponsee work the Twelve Steps. The Steps require us to take action, but they were not meant to be worked alone. In fact we can not work them alone if we follow the way the A.A. Big Book suggests that we work them. The meaning of the Steps and how they are applied to life require explanation and interaction. A sponsor can help us translate the general principals of the Steps (a set of ideas) into the specific activities of our lives (our behavior).
THE PROBLEM WITH DISCIPLINE IS THAT IT TAKES MOTIVATION ,THE PROBLEM WITH MOTIVATION IS, THAT NOT NOW BECOMES NEVER
WHAT A SPONSOR DOES NOT DO
HOISTING THE SAILS AS WE LEAN INTO THE WIND. RIDING THE TIDE, WE RIDE OUT THE STORM. HANGING ON WHILE LETTING GO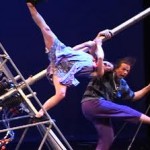 To drink or not to drink that is the question. ( The Jug e'r Not) No one else can make that decision for us. No one can keep us sober; no one can keep us in recovery. Not a family member, not a friend, not a boss, and certainly not a sponsor. The understanding in A.A. is that sponsors don't take credit for when their sponsees staying sober and they don't take the blame when they drink The decision to stay in recovery is ours alone. We make it one day at a time with the help of the program and God. The spiritual law of agency (free will) is the cornerstone of recovery.
Oedipus sponsorus therapist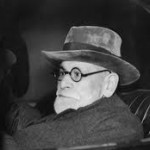 A sponsor may get a swollen foot from kicking butt, but he or she is not a therapist psychiatrist, psychologists (unless they happen to be psychiatrists, psychologists or therapists, but even then, they don't act in that capacity with their sponsees). It isn't a sponsor's function to provide therapy to a sponsee. There is no treatment plan other than working the Twelve Steps. All sponsors can do is share their experience, strength and hope concerning their own recovery. They are not our therapists, and we are not their patients.
ZOMBIE SPONSEES ON PARADE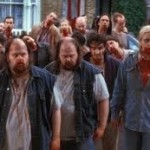 No Twelve Step fellowships ever tell a member what they have to do. The only requirement for membership is a desire to stop drinking. Even A.A.'s original Twelve Steps are merely suggested. Whether or not to work the Steps is left entirely up to us. In the same way, it is not up to our sponsor to control our lives. Advice is a tricky thing;
people like to  give free advice  because they are not using it themselves and thus have the greater need
I usually  advise  people never to give advice
We usually do not have enough information to be good at advising others. (There is a decision making formula I make known to sponsees to help them make their own decisions, "Decision making for Dummies" it's found on the Captains table table) Nor is it our responsibility to do so even if we could. In Twelve Step programs emphasize sharing experience, strength and hope with one another-not offering advice.
TO PULL OR NOT TO PULL, THE RIP CORD MY FRIEND IS IN YOUR HAND, THE SUGGESTION IS NOTHING MORE THAN  A  SUBTLE  COMMAND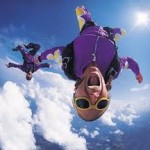 In a sponsee's early days of recovery, a sponsor may wish to make strong suggestions to their sponsee about what to do and what not to do. For example: don't drink, go to meetings, read the Big Book, call your sponsor, and so on. But these suggestions are still suggestions. We are better off when our sponsor leaves these decisions to us while describing the program and experience that are relevant to that decision. As sponsees, each of us should retain the responsibility for making the basic decision about our lives, including the decision to stay in recovery.
Codependacitus
IF WE ARE ATTACHED AT THE HIP AND ONE OF US SLIPS, WE BOTH CAN TAKE A DOWNWARD TRIP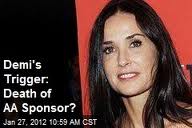 A sponsor should not permit, much less encourage, a sponsee's unhealthy dependence. A sponsee's only dependence should be on the fellowship and untimely on God. A healthy interdependence, however, always exists between a sponsor and a sponsee.
Exploitus riskola
HAVE I GOT A DEAL FOR YOU! ONLY AFTER YOU WASH MY CAR, MOW THE LAWN, AND LEND ME A COUPLE OF BUCKS TO SEE ME THROUGH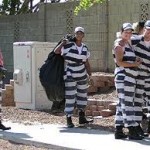 The most fundamental responsibility a sponsor has towards a sponsee is never to exploit them, in any way. In practical terms, it means that sponsors should not try to use their sponsees for their own personal gain and should refrain from any risky business that would undermine their recovery. The sponsor should not use their sponsees as a way to borrow money, make money, have sex, advance their careers, or do anything else that harms their sponsee or puts them at risk. A sponsor has a sacred and abiding trust towards their sponsees.
Advantageous Non compos mentis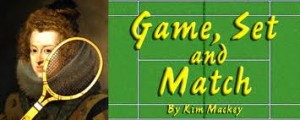 The relationship between a sponsor and a sponsee is inherently unequal because the sponsee is seeking guidance which has placed them in a vulnerable position. Even when there is difference in the length of sobriety, a sponsor has a psychological advantage. In technical terms, a power differential exists that leaves the sponsees vulnerable to manipulation. Morally and ethically a sponsor may not take advantage of that vulnerability in any way, in any shape, and in any form.
IN THE HALL OF SHAME A SPONSOR AB– USED SOMEONE NEW, BYE AND BYE HE FELL DOWN DEAD AT THE POINT OF A SCREW
There are stories of sponsors who have attempted to abuse their sponsees for their personal gain. If a sponsor ever tries to abuse the sponsorship relationship by trying to do any of these things or anything like them , don't walk but run as fast as wheels will turn and get your self another sponsor. (see "How to fire a sponsor")